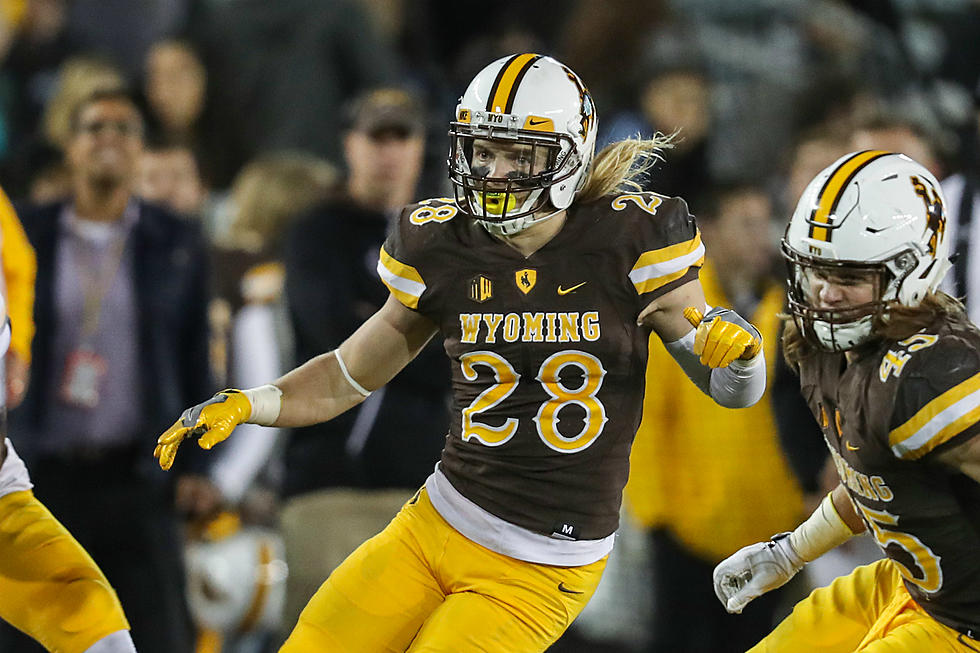 Cowboy Football Game at Iowa Added to TV Schedule
Courtesy: Troy Babbitt, UW Athletics
The Wyoming Cowboys season opener at Iowa will be televised on the Big Ten Network Sept. 2 with kick-off at 10 a.m., Mountain Time.
The Big Ten Conference and Big Ten Network (BTN) made the announcement Tuesday.
This becomes the eighth game on Wyoming's upcoming 2017 college football schedule that will be on TV. There's still a chance that some of the remaining four could be picked up by other Mountain West television partners ROOT SPORTS and the Mountain West Network on Campus Insiders. Those will be announced at a later time.
This year's game against Iowa is only the third meeting between the Cowboys and Hawkeyes. The most recent was the 1987 Holiday Bowl won by Iowa 20-19. UW also visited Iowa City in 1953 and fell 21-7.
The 10 a.m. kick-off time is only the third one released for the 2017 season. The other two are 5 p.m. kick-offs against Oregon, Sept. 16 and CSU on Nov. 4. The game times and specific ESPN Network of other TV games are released 12 days prior to the game day.