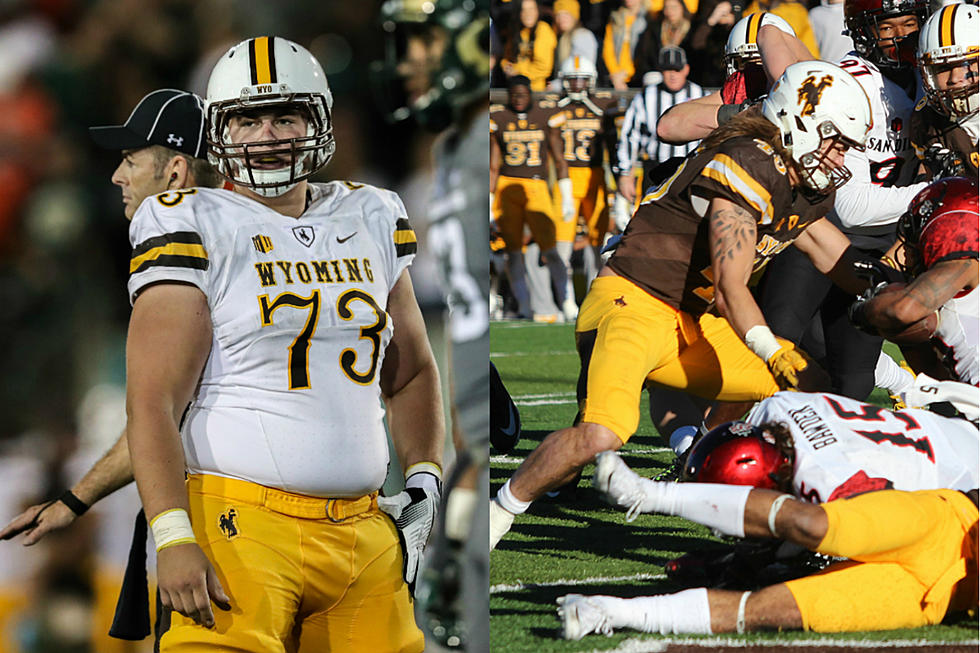 College All-Star Games on Tap for Roullier and Wacha
Courtesy: Troy Babbitt, Wyoming Athletics/Seneca Riggins, Townsquare Media
A pair of former Wyoming Cowboys are receiving an opportunity to play in college all-star games this weekend.
Chase Roullier and Lucas Wacha will be involved in action. Roullier will play in the East-West Shrine Game from Tropicana Field in St. Petersburg, FL. Wacha takes part in the NFL Players Association (NLFPA) Collegiate Bowl in Carson, CA at the StubHub Center.
The East-West Shrine Game will start 1 p.m., Mountain Time. You can watch it on NFL Network. As for the NFLPA Collegiate Bowl, it will kick-off at 2:15 p.m., MST, and is on FS1.
Roullier will be wearing jersey #73 for the West roster. Wacha will be wearing #57 on the American roster.
Roullier was a Second Team All-American selection by USA Today Sports. He was also voted First Team All-Mountain West in 2016. He started 42 of the 48 career games he played in at Wyoming.
Wacha received Honorable Mention All-MW as a senior. He finished his career with the Cowboys in seventh place on the all-time tackles list with 344. That included a personal high of 108 during his senior season. Wacha started 40 of the 49 games he played in for the Brown and Gold.
Both were voted team captains their junior and senior seasons at UW.