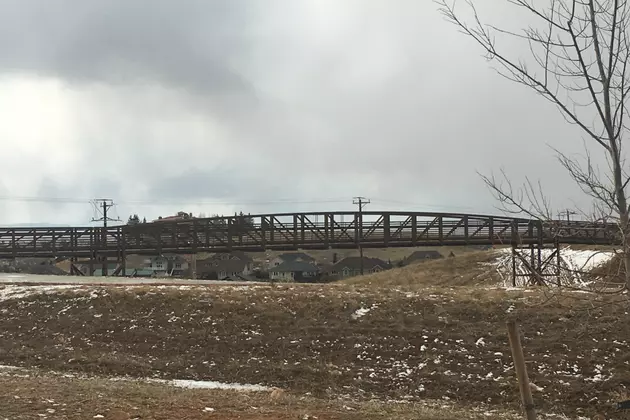 Cirrus Sky Bridge-Ask the City
Caitlin Anderle, Townsquare Media
Who is covering the cost of the footbridge over N 22nd Street at the new technology development park?
"The bridge over 22nd Street is part of the Cirrus Sky Trail Project. Once the bridge and trail are completed, this project will include 1.75 miles of shared use path, an adjacent soft surface trail, two resting areas, artwork, and will stretch from 15th Street to 30th Street. This project is funded by FHWA Transportation Alternative Program funds administered by WYDOT, lot sales from Cirrus Sky Tech Park, City of Laramie Government funds, and is managed by the City of Laramie Engineering Department."
Ask the City Of Laramie is your chance to send the city that burning question that you have always wondered about such as: "Where can I get a city parking permit?" or "Why did my water usage rates go through the roof?"
Please note that the City of Laramie will answer as many questions as possible at their discretion.