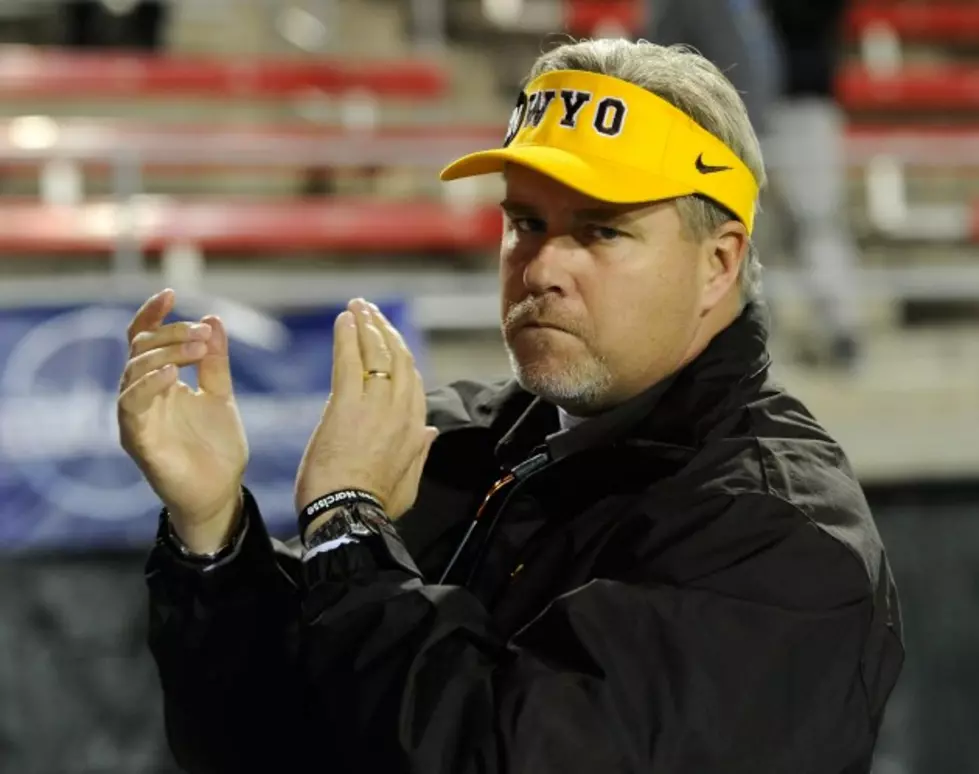 Christensen Rant Turned Into Internet Blues Song
Wyoming football coach Dave Christensen. (Ethan Miller/Getty)
The profanity laced rant that Wyoming Cowboys Coach Dave Christensen delivered following the Wyoming vs. Air Force game on October 13th has been turned into a profanity laced blues song.
Christensen was observed yelling at Air Force head coach Troy Callhoun following the game, which took place in Laramie.  In the days following an uncensored You Tube video of the incident leaked and went viral.  That video has since been removed.
It was enough time, however to spawn both internet picture memes and, now, a parody video that puts the words from Christensen's rant into a blues song.  The video has, so far, garnered about 17,000 views.
Due to the profane nature of the language in the rant, and subsequently the song, we won't  post the video here, but interested parties can follow the link below to watch the video.