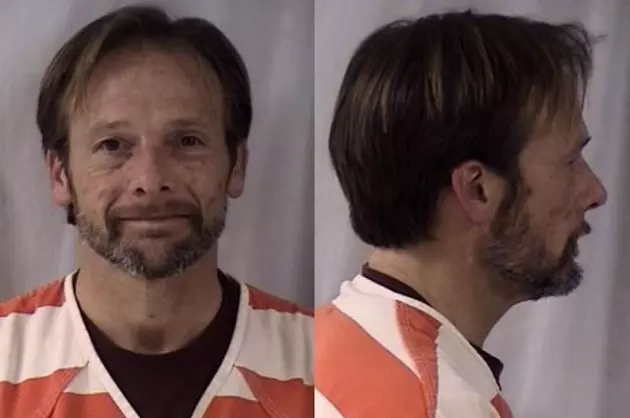 Cheyenne Man Charged with Selling Heroin Near School
Laramie County Sheriff's Office
A 49-year-old Cheyenne man is facing six to 67 years in prison after allegedly selling heroin to a confidential informant near a school.
Fox is charged with two counts of delivery of heroin within 500 feet of a school, felony possession of heroin and possession with intent to deliver heroin within 500 feet of a school.
According to an affidavit, a confidential informant with the Cheyenne Police Department bought heroin from Fox on two separate occasions between Oct. 9-24.
On Nov. 7, detectives executed a search warrant at Fox's home and seized 15.8 grams of heroin, packaging material, a digital scale and other drug paraphernalia.
Fox was arrested and interviewed, and reportedly admitted to being a heroin dealer.
Fox is currently being held in the Laramie County Jail on $10,000 cash bond. His preliminary hearing is scheduled for Nov. 17 at 10:30 a.m.