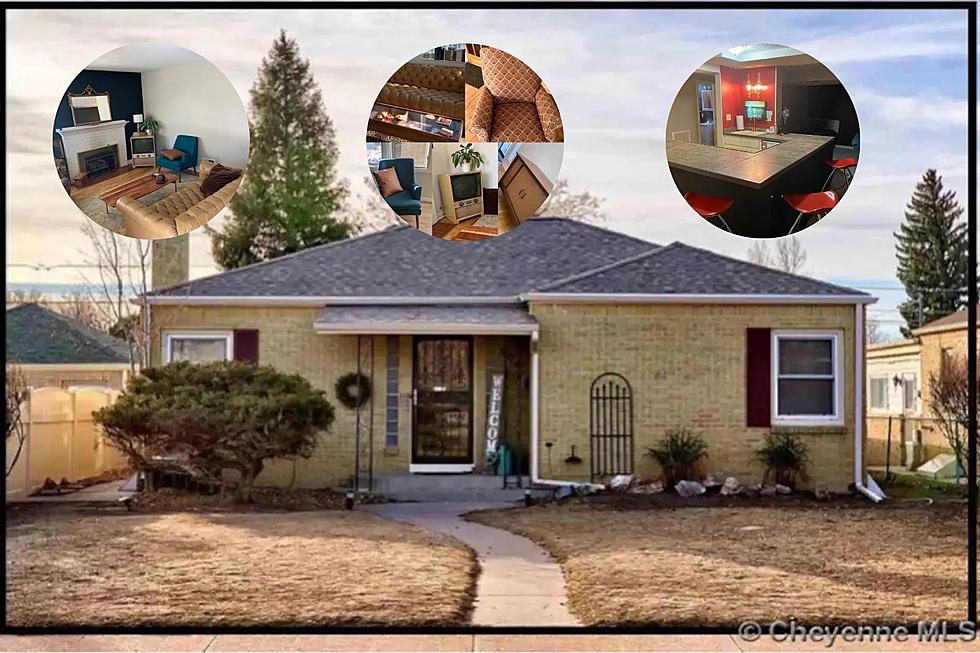 Cheyenne AIRBNB Already Has Astronomical Price For Cheyenne Frontier Days
Airbnb
As we edge closer to Cheyenne Frontier Days, it's not hard to think about the number of tourists and out-of-towners who are going to make their way to Cheyenne. One thing that they'll need is somewhere to stay. I decided that early April was a good time to check in on the Airbnb prices around town. I mean, I'm pretty interested in seeing what people are able to charge per night.
As soon as I clicked on Cheyenne and put a full week in from the start of CFD, prices started screaming at me, jump-starting at 900 bucks a night! So, I figured what would make the most sense is to see what the most expensive Airbnb is so far for Cheyenne Frontier Days.
The house that I found is pretty nice. Looks like a 3 bedroom, 2 bathroom home. It's listed as being a half-mile from Frontier Park. Those are pretty solid features. Plenty of space for you and your friends to pile in and a short walk to the park for all the fun.
Now, how much is this bad boy going for during Cheyenne Frontier Days? 1600 bucks a night! If you stay for a full 7 days with fees included, you're looking at $13,009! That's pretty steep, but it's perfect for what you're doing and where you're doing it.
Don't get me wrong, I'm not shaming them for the price. That's on par with everything else. If anything, I'm kind of jealous. It almost makes me want to do it that week and just camp somewhere and commute to work during CFD.
Let's take a tour of the most expensive CFD Airbnb, shall we?
Cheyenne AIRBNB Already Has Astronomical Price For Cheyenne Frontier Days
People Who Don't Like Fun-One Star Reviews From Cheyenne Frontier Days
A lot of complaining about the best 10 days of the year from people who don't live here.