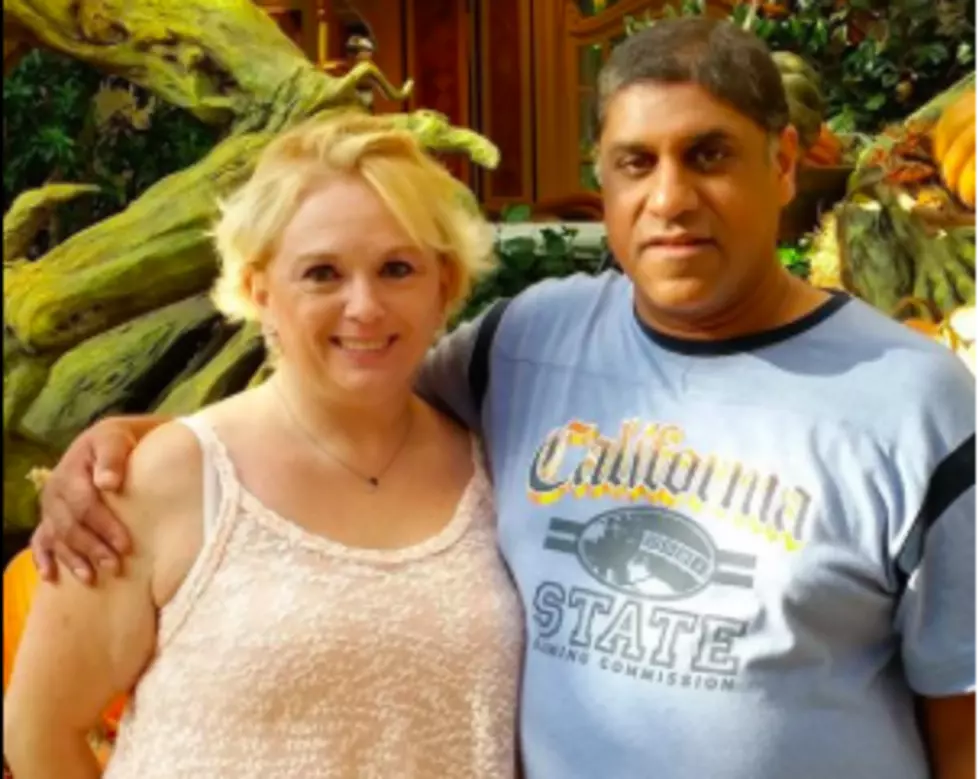 UPDATE: Kahns Taken Into Custody; Casper Couple Violated Terms Of Release
Shak Kahn via Facebook
UPDATE: Law enforcement authorities arrested Dr. Shakeel Kahn and Lyn Kahn on Wednesday evening, according to Natrona County Sheriff's Office records.
A Casper doctor and his wife arrested for prescription drug conspiracy violated the terms of their pre-trial release by calling their patients after being ordered not to contact potential witnesses, according to documents filed in U.S. District Court.
Wednesday, U.S. District Court Judge Scott Skavdahl issued arrest warrants for Dr. Shakeel Kahn and his wife, Lyn Kahn.
A date has not been set for a hearing about this most recent development in their case.
If convicted, the Kahns each face up to 20 years imprisonment and a $1 million fine. They also could be placed on three years to lifetime probation. However, the federal grand jury is meeting this month and there may be more charges filed in an indictment besides the single conspiracy count listed in the Nov. 30 criminal complaint.
The Kahns were in custody from the time of their arrest to Dec. 2, when Skavdahl released them on bond with numerous and strict conditions, especially for Shakeel Kahn:
He must surrender the right to write prescriptions in any state. (The Wyoming State Board of Medicine suspended his license to practice on Nov. 29.)
Pledge his residence in Fort Mohave, Ariz., as bond.
Not leave Wyoming.
Have no contact with witnesses including current and former patients.
Skavdahl asked Kahn if he understood the terms of his release.
"I will abide by the court ruling," Kahn said. "I've had enough detention for a lifetime, your honor."
They violated the "no contact" requirement starting the day after their release, according to the petitions for revoking their release signed by their federal probation officer.
On Dec. 3, Lyn Kahn called S. Drndarski, a patient of Shakeel Kahn's, who lives in Arizona.
Lyn Kahn told Drndarski that her cell phone was "tapped" -- she said she was told this in court -- and she should call her on her home phone. Lyn Kahn also texted her, who showed a federal agent screen shots of the text communications.
Shakeel Kahn also began calling patients, too.
On several occasions, Kahn called R. Moody, a patient in East Wenatchee, Wash., who told law enforcement officials "that S. Kahn told R. Moody that S. Kahn had done nothing wrong and that everything would be ok."
That patient gave the phone number of his brother, C. Moody, in Portland, Ore., who also was a patient of Kahn's.
C. Moody told law enforcement officials that Kahn had called him several times.
On Jan. 4, Kahn asked C. Moody to return to Casper because they needed to talk in person, according to the probation officer's petition.
"S. Kahn also asked C. Moody to sign a receipt for the $3,000 C. Moody sent to S. Kahn's residence that was recovered by law enforcement during the execution of a search warrant on the Kahns' residence at 2141 Thorndike, Casper, Wyoming, on November 15, 2016. S. Kahn indicated that the receipt would say that the $3,000 was for medical services."