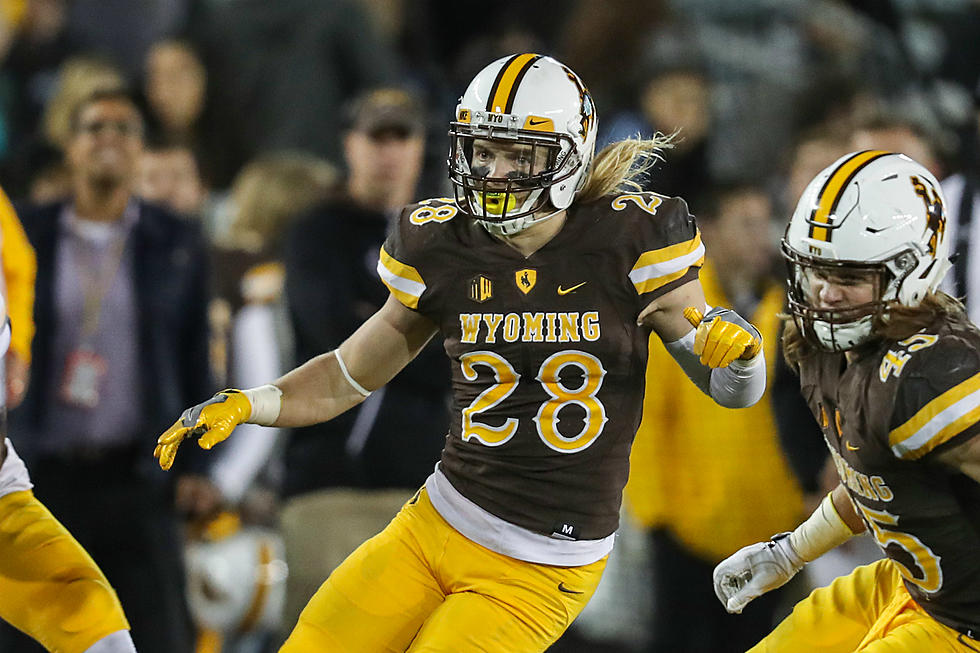 Andrew Wingard Receives All-America Recognition From Athlon
Courtesy: Troy Babbitt, Univ. of Wyoming Athletics
Another preseason accolade has come in for Wyoming senior safety Andrew Wingard ahead of the upcoming 2018 college football season.
Wednesday Athlon Sports Magazine released its preseason All-America teams and Wingard was named to Second Team All-America. Athlon releases four teams and bases its selection on how players will perform in 2018.
Wingard was one of only six players from a Group of 5 school, or non-Power 5 conference school, which made the first or second team. He was also one of only three players chosen from the Mountain West.
Athlon Sports also unveiled its 2018 preseason All-Mountain West teams last month. Just like its All-America teams, there are four. Wyoming has 11 selections, which tied for fourth in the league with San Diego State. Boise State (16), Utah State (13) and Fresno State (12) were ahead of the Cowboys and Aztecs.
Wingard was First Team All-MW at safety. He was joined by senior defensive end Carl Granderson, junior defensive tackle Youhanna Ghaifan, junior linebacker Logan Wilson and junior kick returner Tyler Hall on the First Team. Senior offensive tackle Zach Wallace and junior Austin Conway at punt returner were Second Team. Chosen Third Team All-MW by Athlon Sports was senior guard Kaden Jackson, while Fourth Team players included Conway at receiver, sophomore Logan Harris at center and senior kicker Cooper Rothe.
Wyoming football is just over a month away from reporting for Fall Camp. The season debuts for the Cowboys is Aug. 25 at New Mexico State. That's been announced as a 6 p.m. kick-off.