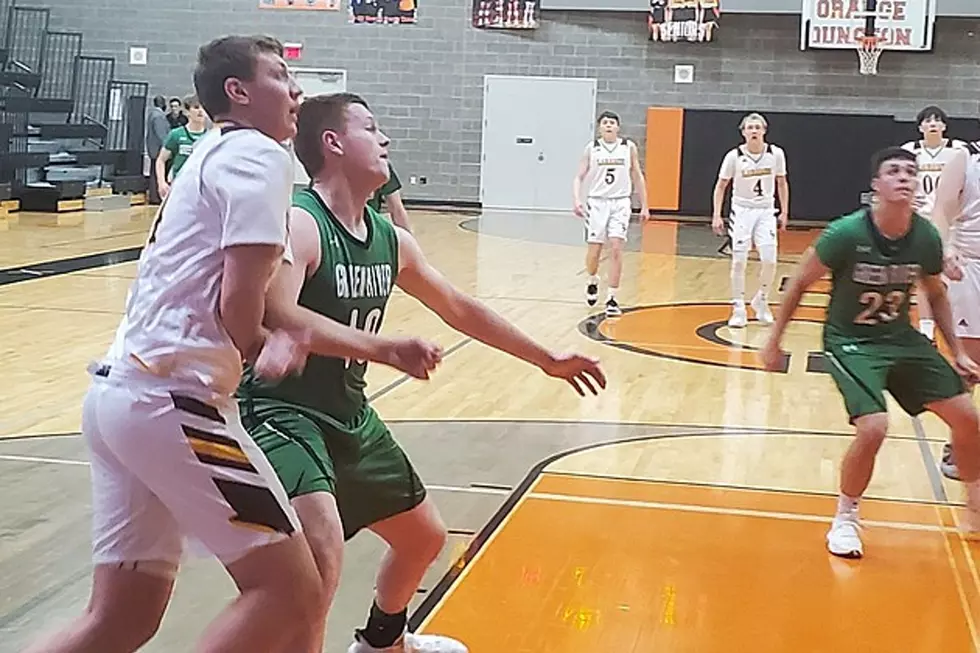 Young Laramie Boys Team Out to Prove Themselves [VIDEO]
Frank Gambino, Townsquare Media
The Laramie Plainsmen basketball program starts its new season on Thursday with a different direction.
There is a new head coach in Drew Evans. Only one starter is back, and LHS lost its only all-state player, but ten players with varsity experience return for a new season.
The Plainsmen have a young and talented roster dominated by sophomores. There are four seniors and two juniors to lead the charge.
Coach Evans says preseason preparation has gone well.
"The attitude and effort and energy has been there, and that's all you can really ask for. It's a lot to get through in these first couple of weeks, especially with the breakup of Thanksgiving (couldn't practice by rule), but I think it's gone well. I think our guys are excited. We're getting after it."
With seven of the 11 varsity players being underclassmen, Evans is looking at the effort piece.
"They like each other. They're willing to work hard. They want to win. Not much more you can ask for in that situation, as well."
Seniors Mason Branch and Levi Brown visited with KOWB's David Settle for some insight into the players' perspective on the new season. They discussed preparation, what Coach Evans has emphasized, how they'd describe the group, what they're looking forward to, and more.
Laramie plays four games over three days at the Strannigan Classic in Riverton and Lander to begin the season on Thursday, Friday, and Saturday.
Evans is looking forward to seeing them play their game.
"Translate what we've been working on (into a game), who we want to be as a basketball team moving forward into the season. Just focusing on ourselves and working to get better each and every game."
The Plainsmen take on Star Valley at Riverton Middle School on Thursday at 7:30 p.m. They will play 3A Powell at 11:30 a.m. on Friday at the Lander High School Auxiliary Gym, and then turn around and play at Riverton at 5:30 p.m. The weekend concludes against Jackson on Saturday at 4:30 p.m. from Central Wyoming College.
KOWB Radio (AM 12909) will broadcast all four games live on the radio, through the KOWB app, online, and on smart speakers. David Settle will call the games. Coverage starts 30 minutes before the girls' portion of the doubleheaders.
2022 Laramie Christmas Parade
In case you missed the Laramie Christmas Parade, we got you covered!