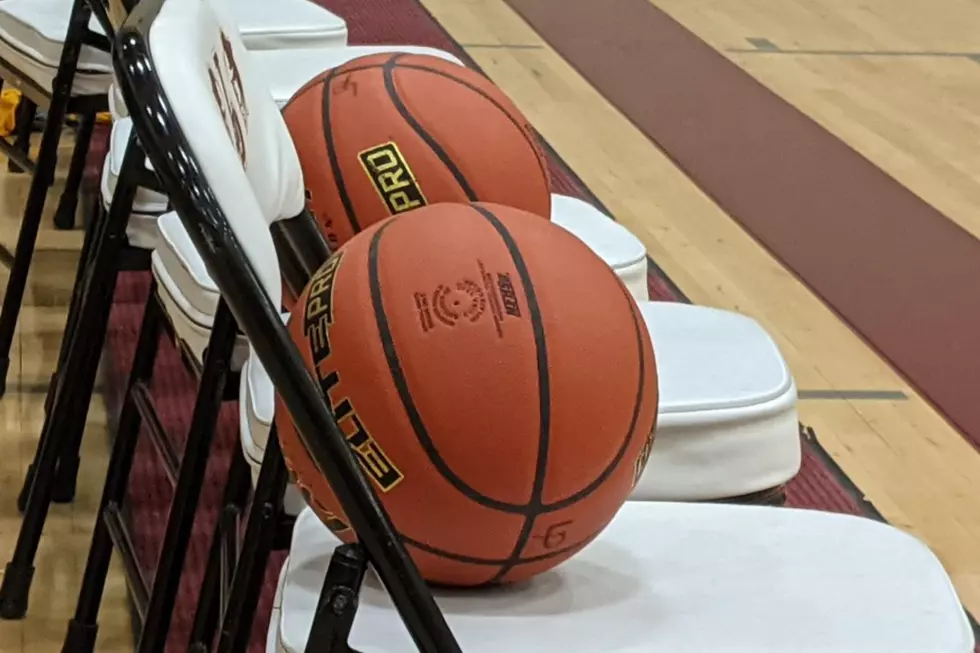 WyoPreps Releases Its Final Basketball Rankings of the Season
David Settle, WyoPreps.com
Three of the four classifications have a change in the last WyoPreps.com Coaches and Media Boys and Girls Basketball Poll of the season.
The two 3A rankings have the same No. 1 but shuffling behind them. There is a new team in the boys' top five. Two teams trade spots in the 4A boys' poll, while the 4A girls' is the same as the previous rankings.
In 3A girls, Douglas goes wire-to-wire as a unanimous choice for No. 1. The Bearcats earned all 15 first-place votes in the final poll. Lyman jumps back up three spots to second. Lander moves up one position to third. Mountain View and Worland both fall two spots to fourth and fifth, respectively.
The Thunder Basin Bolts were ranked atop the 4A girls' rankings all season. They were a unanimous selection for No. 1 with all 20 first-place votes. Cheyenne East, Natrona County, Cody, and Green River remain second through fifth.
In 4A boys, the top three are the same. Sheridan ends the season at No. 1. That's a place the Broncs have been at over the last six weeks. Sheridan got 15 first-place votes in the final poll. Cheyenne Central, the preseason favorite, ends the season in second. The Indians did receive four first-place votes. Cheyenne East holds at No. 3. Campbell County and Thunder Basin trade spots at the bottom of the top five. The Camels move up one spot to fourth, while the Bolts drop to fifth.
Worland finishes the season on top of the 3A boys rankings. The Warriors were the preseason favorite and were No. 1 for 11 of the 12 rankings this season. They received 13 of the 15 first-place votes in the final poll. Buffalo is now second, which pushes Powell to third. The Bison did receive two first-place ballots. Mountain View climbs one spot to fourth, while Lander rejoins the poll at No. 5. That pushes Lyman out of the top five.
You can look at how the coaches and media cast their ballots for the final time this season and who else received any votes with the voting breakdown by clicking the button below.
Disclaimer: WyoPreps.com polls coaches and media from across the state each week during the basketball season. These rankings are not associated with the Wyoming High School Activities Association or its member schools. The poll is conducted for fun and has no bearing on any game or postseason seeding.
KEEP READING: What were the most popular baby names from the past 100 years?