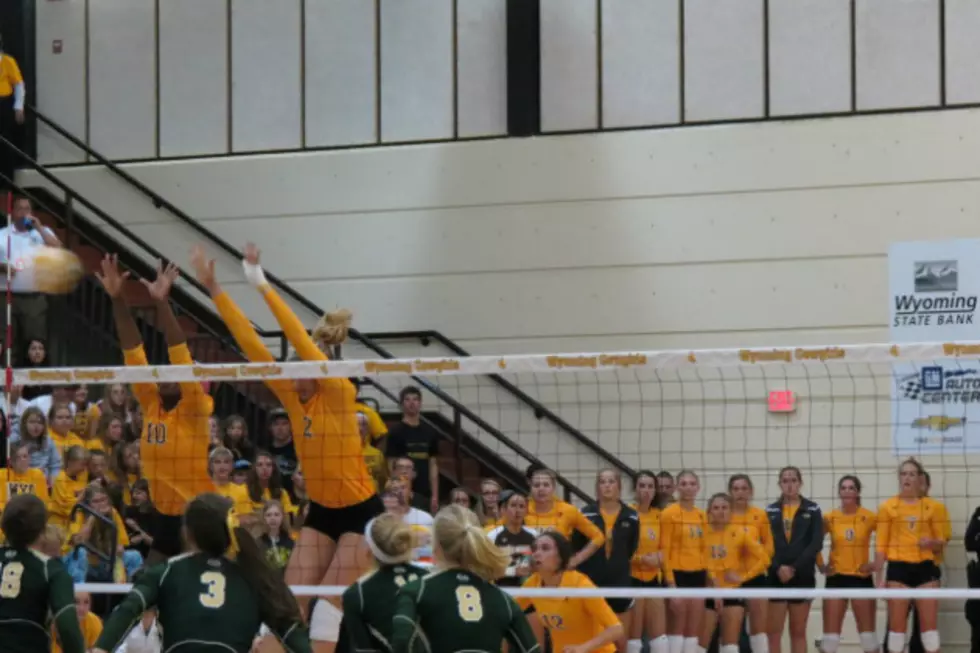 Wyoming's Erin Kirby Earns Volleyball Player Of The Week Honors
David Settle, Townsquare Media
University of Wyoming senior middle blocker Erin Kirby has been named the Mountain West Conference volleyball player of the week.
Kirby helped the Cowgirls to a pair of four-set road wins at Air Force and New Mexico last weekend. In the win over the Lobos last Saturday, she recorded six total blocks and became the Mountain West's all-time leader for blocks in a career. She now has 672 total blocks over her career.
Kirby averaged 3.62 kills and 1.50 blocks per set. Her hitting percentage for the two matches was .455. Kirby had 15 kills and six total blocks against the Falcons Air Force and followed that with 14 more kills and six total block against the Lobos.
This is the fourth time she has won the weekly award from the MW, and it is the first time this season.
The Cowgirls host to Utah State and Boise State this Thursday and Saturday.