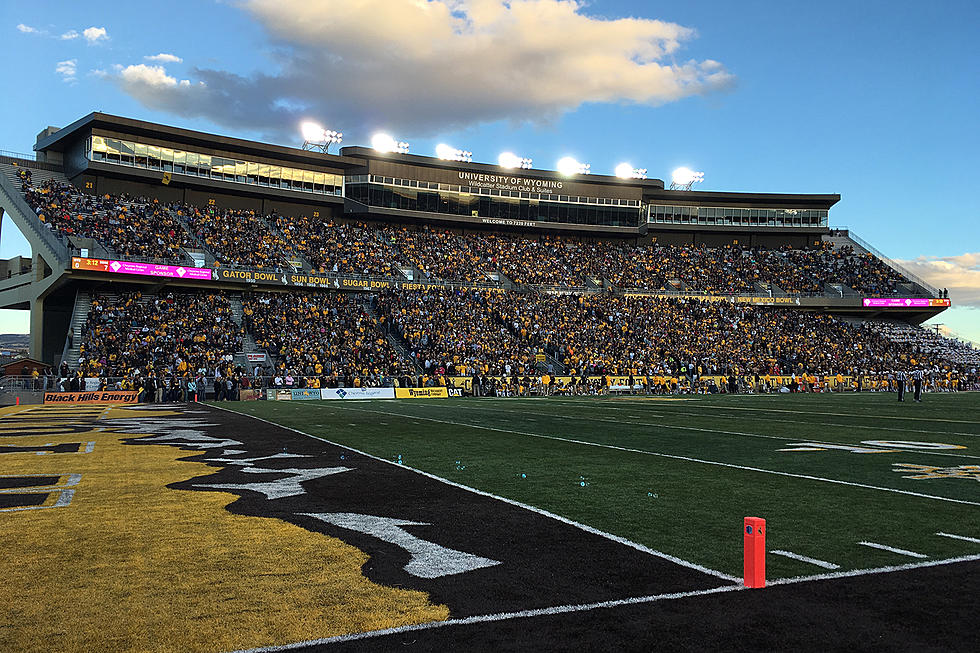 Wyoming Seeks Success Against Utah State [VIDEOS]
Seneca Riggins, Townsquare Media
Looking for their fifth straight win this season, the Wyoming Cowboys will face the Utah State Aggies Saturday night at War Memorial Stadium in Laramie.
While the victory over nationally-ranked Boise State was big for the Pokes, head football coach Craig Bohl knows it's time to move forward and getting ready for a good Utah State team.
Wyoming (6-2, 4-0) is off to its best start since 1998. Bohl had a feeling early on this team could be good
Utah State (3-5, 1-4) looks like a struggling football team if you just pay attention to their record. Coach Bohl and Cowboy players this week all said, 'don't let their record fool you, they're a better team than that.'
The Aggies have lost a pair of 7-point games in conference to Air Force and Colorado State, and last year they drubbed Wyoming 58-27 in Logan, UT. In fact, Utah State has won four straight in the series against Wyoming.
Already bowl eligible, the Cowboys control their own destiny in the MW race. With each week, the games become more and more important.
This will be the 67th meeting in the series. It dates back to 1903. The Aggies lead it with a 38-24-4 record.
Kick-off is at 8:15 p.m. KOWB radio will have coverage at 7 p.m. The game is also being televised on ESPN2.