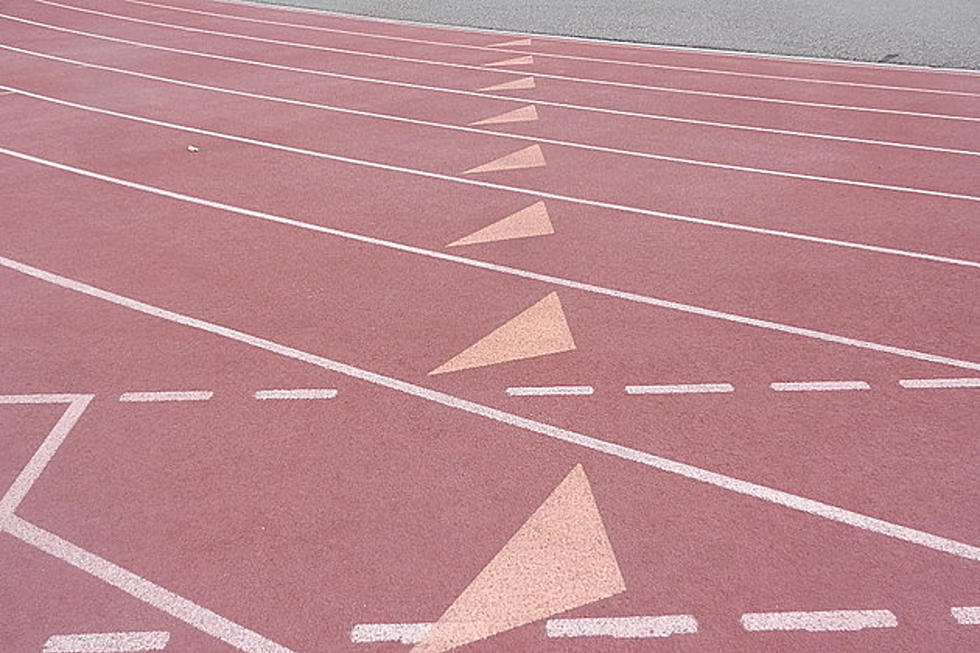 Wyoming High School Track Scoreboard: March 30 – April 2, 2022
David Settle, WyoPreps.com
The third week of the high school track season continues the build-up for teams in their season.
Some schools are trying to get to multiple meets within the same week, as they get more competition or split their squads. A few teams are off or will have limited squads due to Spring Break.
Several meets will be taking place in Wyoming. Buffalo, Greybull, Lyman, Upton, and Wheatland are hosting events this week.
More teams are heading out of state to Colorado, Idaho, Nebraska, and Utah for competition.
Here is the schedule, which is subject to change.
WEDNESDAY, MARCH 30:
Lyman Invite at Lyman HS – Evanston JV, Green River JV, Mountain View, Lyman, Star Valley JV
The Lyman girls and Evanston boys won the team titles.
Multiple event winners on the women's side were Natalee Rudy of Mountain View, who finished first in the 1600 and 3200 meters. MV's Jaylee Antonino won the 100 hurdles and high jump. Mylie Micheli won the 300 hurdles and pole vault. Lyman's Kendyll Dickerson won the shot and discus.
On the men's side, multi-event winners included Tayden Bell from Mountain View, who won the 200 and 1600 meters, and Evanston's Dillon Payne swept the throwing events.
Out-of-State events:
Alpha Invite in Orem, UT – Evanston, Green River
Evanston's Stacia Barker won the high jump clearing 5-6 in the fewest attempts.
THURSDAY, MARCH 31:
Out-of-State events:
Alpha Invite in Orem, UT – Evanston, Green River
Evanston's Jesus Quintero wins the 100 hurdles in 14.88 seconds. He added a 3rd-place in the 300 hurdles and 7th in the high jump. Teammate Gabe Hutchinson took 3rd in the 400 meters and 5th in the 200 meters.
The Red Devil boys came in 8th with 33.5 points.
Thunder Ridge Invite in Idaho Falls, ID – Pinedale
Katyana Dexter swept the shot (36-9) and discus (123-10). Mandy Majhanovich took 2nd in the long jump (15-3.25). Pinedale girls and boys won the 4x200 meter relay. 
Wrangler women scored 47 points and the men 25 points.
FRIDAY, APRIL 1:
Mick Tonkel Classic at Upton HS – Arvada-Clearmont, Big Horn, Hulett, Moorcroft, Newcastle, Sundance, Upton, Wright
Meet postponed due to the weather; reschedule date is Thursday, 4/7/22 at 1 p.m.
Wheatland Invite at Wheatland HS – Burns, Cheyenne East, Cheyenne South, Chugwater, Glendo, Glenrock, Guernsey-Sunrise, Kaycee, Laramie, Lusk, Newcastle, Rawlins, Rock River, Saratoga, Southeast, Thermopolis, Torrington, Wheatland
Laramie sweeps the team titles. The girls scored 122.50 team points and won by 32.5 points. The boys won with 158.50 team points and their margin was 54 points. Torrington and Cheyenne East were 2nd and 3rd in both divisions.
Ryann Smith of Rawlins won the 3200 & 800 meters. Saratoga's Whitney Bennett won the 300 hurdles & triple jump. East's Taliah Morris took 1st in the 100-meters & long jump.
Jase Smith from Rawlins won both hurdle events on the boys' side. Wheatland's Rodee Brow won the 400 meters and pole vault at his home track. 
SATURDAY, APRIL 2:
Bill Gerard Memorial Invite at Greybull HS – Burlington, Dubois, Farson-Eden, Greybull, Lovell, Meeteetse, Riverside, Rocky Mountain, Shoshoni, St. Stephens, Ten Sleep, Thermopolis, Tongue River, Western Heritage Lutheran Academy, Wind River, Wyoming Indian
Tongue River won both team titles. The girls won with 124 points, while the boys scored 212 team points and won by a margin of 103.
Riverside's Vaidyn Vanderploeg swept the 100 & 200 meters and won the long jump. Vinaya Vanderploeg won both hurdle events.
Tongue River's Jacob Knobloch won both throwing events. Teammate Garrett Ostler won the 200 meters and long jump. Wind River's Jaycee Herbert won the 100 and 400 meters. Rocky Mountain's Ben Simmons won both hurdles events. Tongue River won all 4 relays.
Jerry Campbell Invite at Buffalo HS – Arvada-Clearmont, Big Horn, Buffalo, Campbell County, Cody, Douglas, Kaycee, Lovell, Moorcroft, Powell, Sheridan, Sundance, Thunder Basin, Upton, Worland
Sheridan swept the team titles. Their girls scored 144 points and the boys scored 95 points.
Sheridan's Addie Pendergast won the 100, 200, and 400 meters. She was the only multi-event winner in the meet.
Out-of-State events:
Altitude Invitational in Fort Collins, CO – Cheyenne Central
Central placed 5th in the girls' division and 7th in the boys.
Madisyn Baillie won the high jump and Richard Prescott won the triple jump.
Bayard CD Invitational in Bayard, NE – Burns, Lingle-Ft. Laramie, Pine Bluffs, Southeast
Pine Bluffs won the boys' team crown and took 5th in the girls' division. Southeast girls took 2nd with Burns in 3rd. Lingle-Ft. Laramie placed 3rd in the boys' division.
Southeast's Jordan Stoddard won 3 events, the 100-meters, high jump, and long jump. Burns' Rylee Ward won the 100 hurdles and pole vault. Teammate Emma Gonzalez won both distance races, 1600 and 3200 meters. Shelby Ekwall won the shot put.
On the boys' side, Southeast's Ryan Clapper swept the sprints, 100 and 200 meters. Lingle's Kyland Fuller won the 400 and 800 meters. Teammate Myles Wilson won the 1600 and 3200 meters. Southeast won the 4x100 meter relay. Lingle won the 4x400 meter relay. Lingle's Boyd Oliver won the discus. Reed Thompson from Pine Bluffs won the long jump. Teammate Carson Rabou won the 110 hurdles. Burns' Jackson Kirkbride captured first place in the triple jump.
Bingham Invitational in South Jordan, UT – Big Piney, Cokeville, Kemmerer, Rock Springs
The Kemmerer girls placed 6th, Rock Springs tied for 7th, Big Piney was 10th and Cokeville 13th. On the boys' side, Rock Springs took 5th, Big Piney was 8th, Kemmerer 10th, and Cokeville 13th.
Kemmerer's Owen Burnett won the 3200 meters in 10:11.12. Rock Springs' Porter Chubb won the high jump at 6-2. His teammate Colton Carlson finished 1st in the discus at 154-07.
UVU High School Invitational in Orem, UT – Evanston, Mountain View, Star Valley
Star Valley girls placed 2nd, Evanston took 4th, and Mountain View finished 15th. For the boys, Evanston came in 4th, Star Valley was 10th, and Mountain View was 24th.
MV's Caprice Winn won the girls' 1600 meters. Star Valley's Sara McKen won the 100 and 200 meters. Star Valley won the 4x100 meter relay. Evanston's Shelyse Ellingford won the pole vault. Teammate Stacia Barker won the high jump. 
Evanston won the boys' 4x100 meter relay.
Newcastle Track Meet 3-25-22
Newcastle Track Meet 3-25-22