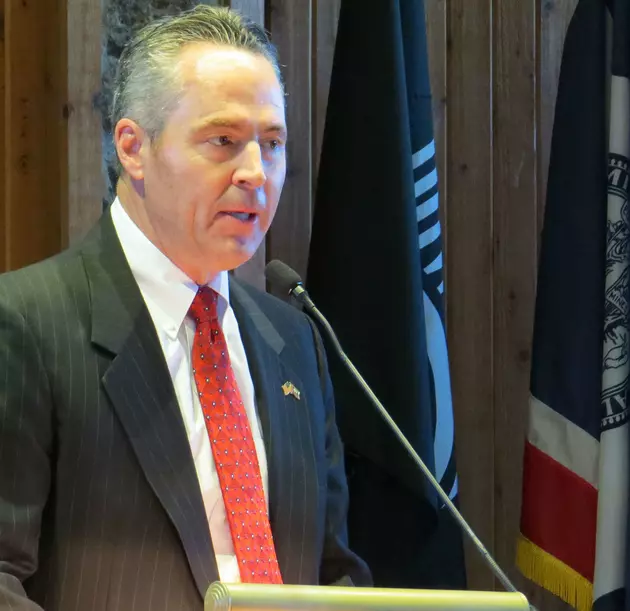 Wyoming GOP Names Three To Fill Secretary Of State Vacancy
Former Wyoming Secretary of State Ed Murray.    Tom Morton, Townsquare Media
The Wyoming Republican Party State Central Committee has nominated three people to fill the vacant Secretary of State office.
As part of its statutory responsibility, the State Central Committee met in Cheyenne on February 24 and considered applications from eight people, according to a news release from Wyoming Republican Party Executive Director Kristi Wallin on Saturday.
The committee, which consists of the chairman, committeeman and committeewoman from each of Wyoming's 23 counties, voted to send the following three names to Governor Matt Mead:
Ed Buchanan from Torrington.
Darin Smith from Cheyenne.
Richard George from Cody.
Mead will appoint one person to fill the remaining term of recently-resigned Secretary of State Ed Murray. The news release did not state when Mead will announce the appointment.
The GOP leadership narrowed the field from eight applicants. The others were Pete Illoway of Cheyenne, Max Maxfield of Cheyenne, Cynthia Cloud of Cody, Robert Elwell of Cheyenne and Nina Webber of Thermopolis.
The job opened when Murray abruptly resigned on Feb. 9 after two women accused him of sexual misconduct that they said occurred more than 30 years ago.