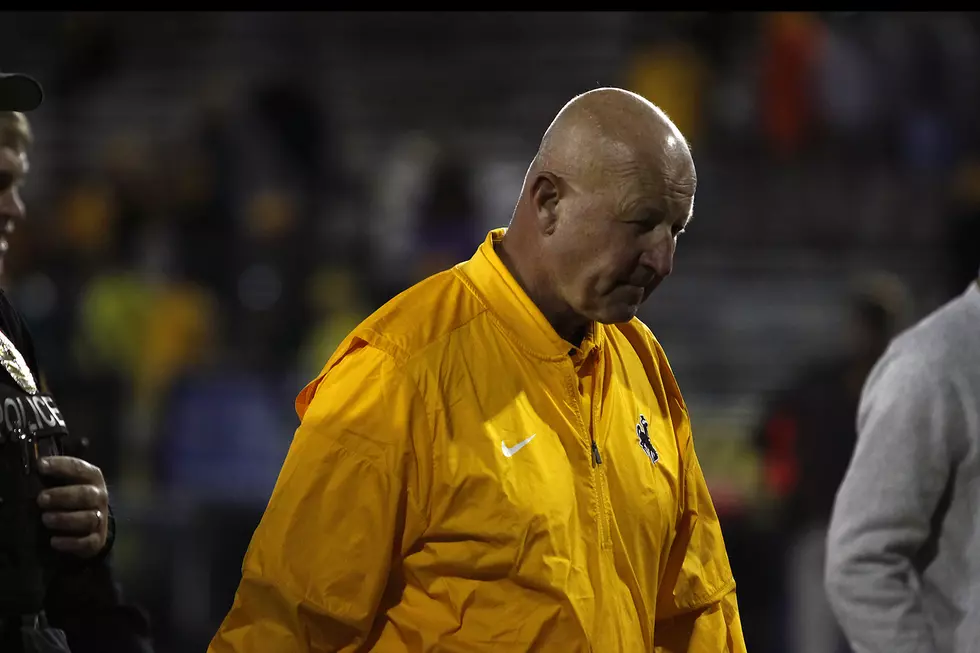 Wyoming Coach Craig Bohl Comments on Recent Player Arrest
Seneca Riggins, Townsquare Media
Wyoming head coach Craig Bohl has issued a statement regarding the recent arrest of junior linebacker Cassh Maluia.
Maluia was arrested June 30, 2018, on charges of DUI and underage consumption.
Bohl said the following in a Friday release from the University of Wyoming.
"Cassh Maluia will be subject to several disciplinary actions. He will be assessed a one-game suspension for this coming season. He must also go through mandatory counseling, will be required to complete the AWARE training program on campus and will be required to complete 50 hours of community service. We also view this as a learning opportunity, not just for Cassh, but for the rest of our team members."
There will not be any further comment from anyone associated with the University of Wyoming Athletics on this matter.