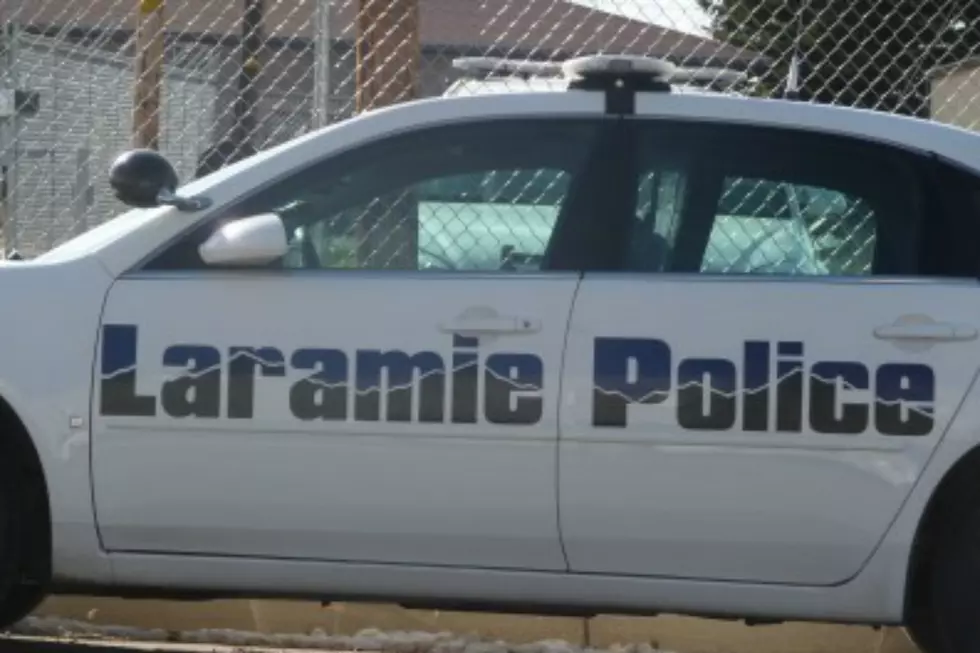 Two Laramie Residents Receive Citizen Service Citations
Photo by Adam Porter
Prior to last night Laramie City Council meeting, two Laramie residents were given Citizen Service Citations for good works in the community. After a car accident last year these Laramie folks jumped in to help.
Laramie Police Chief Dale Stalder presented Christopher Armstrong, Roice Hanks a plaque and certificate for "...citizens who perform exceptional acts of bravery or service for the Laramie Police Department or for the public safety of the community."
On September 29, 2018 at 1:47 a.m., Police and Fire units were sent to a one vehicle crash at the 4000 block of Grays Gable Rd. The vehicle was on fire and the driver was trapped inside. Three citizens, Roice Hanks, Joshua Langford, and Christopher Armstrong were first on scene and reported the incident.
Before Police and EMS arrived, these three Gentlemen approached the burning vehicle, determined there was one occupant, and pried open the driver's side door in an attempt to pull the driver to safety. It was noted the car was still on fire when Police and EMS arrived. These Gentleman stayed with the driver, retrieved a garden hose, and began putting the fire out.
Of note, one of the men had a leg cast on and had difficulty walking. Despite his limitations, he jumped in and helped a fellow citizen that was desperately in need of help. -Laramie Police Department
Joshua Langford was also a part of the event but could not attend the ceremony.