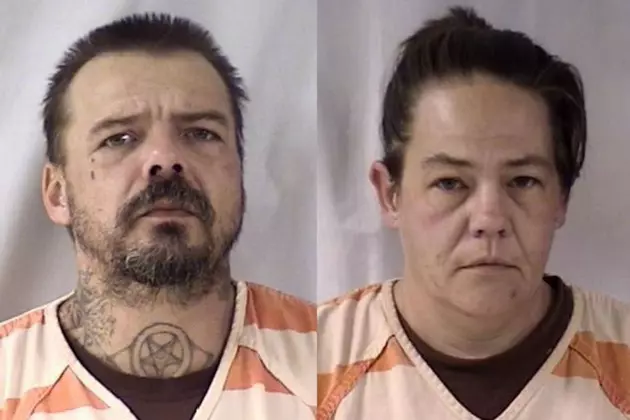 Two Charged After Allegedly Exposing Baby to Meth
Shawn Hoffman/Theresa Rogers - Laramie County Sheriff's Office
A Cheyenne man and transient woman are facing drug and child endangerment charges after police found drug paraphernalia in their car.
According to an affidavit, police pulled over 41-year-old Shawn Hoffman and 40-year-old Theresa Rogers around 1:30 a.m. on Nov. 19 for not having any tail lights.
The traffic stop led to a search, and police found a diaper bag containing a suspected meth pipe, spoons, needles and small baggies with meth residue inside the car. Police say Rogers also had a marijuana pipe in her coat pocket.
A 2-month-old baby was in the back seat at the time of the traffic stop and was taken into protective custody.
Hoffman and Rogers have been charged with child endangering-enhancement with controlled substances and misdemeanor possession of methamphetamine. Rogers has also been charged with misdemeanor possession of marijuana.
The two are currently being held in the Laramie County Jail on $5,000 cash bonds. Their preliminary hearings are scheduled for Dec. 1 at 9:30 a.m.