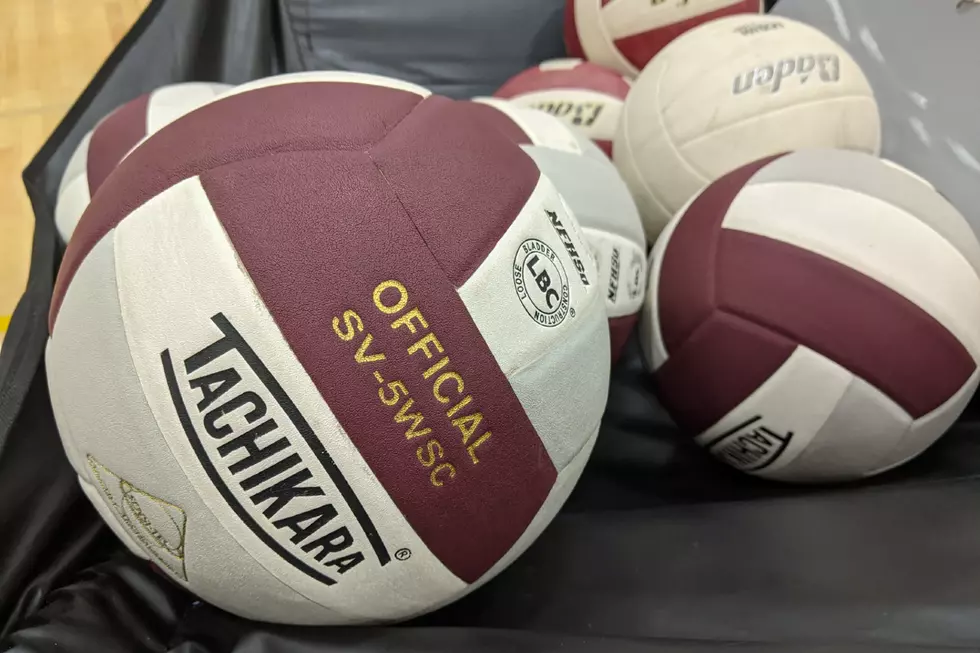 The Final WyoPreps Coaches and Media Volleyball Poll for 2021 is Released
David Settle, WyoPreps.com
The last WyoPreps Coaches and Media Volleyball Poll has two new teams at No. 1 and at least one change in each classification.
The biggest difference is a new top-ranked team in Class 3A for the first time this season. Mountain View had been rated first until this week. Laramie also returns to the top in 4A, while Riverside and Cokeville are still atop 2A and 1A, respectively.
Lander is the new No. 1 in Class 3A. The Tigers received one fewer first-place vote than Mountain View, but Lander got more second-place votes to overtake the Buffalos. Lander defeated both Mountain View and Lyman a couple of weeks ago and finally climb to the top. The Buffalos only fall to second. Despite a win last Saturday in three sets over Mountain View, Lyman stays third. The Eagles received a couple of first-place votes and are only three points behind Mountain View. The top three are separated by a total of six points in the voting. Pinedale and Buffalo remain in fourth and fifth.
Laramie returns to the top in Class 4A after surrendering that spot a week ago. Kelly Walsh lost at Thunder Basin last week and was taken to five sets by Campbell County but did win that match. Those two results seem to have swayed the voters back to Laramie. The Lady Plainsmen earned eight of the nine votes for first. Kelly Walsh drops to second. Cheyenne East remains third where the Thunderbirds were for all nine polls this season. Thunder Basin's win over the Trojans last Thursday helps them move up to fourth, which pushes Star Valley down to No. 5.
In 2A, you find the only top-ranked team that is a unanimous choice. That is the Riverside Rebels. They've been at No. 1 for the last seven weeks and received all the first-place votes in each of those polls. Big Horn is alone in second. Tongue River jumps up two spots to third. Sundance falls from a tie for second down to fourth. That pushes Moorcroft down to fifth.
Cokeville and Little Snake River stay the top two teams in the 1A rankings. Four schools received votes for No. 1 in the division. The Panthers received five first-place votes, while the Rattlers earned three. Kaycee picked up a couple of first-place votes, which helps the Buckaroos climb into third. Upton falls to fourth, while Southeast remains fifth. The Cyclones also received one first-place vote.
Volleyball teams head to the regional tournaments at seven sites on Friday and Saturday. Teams are trying to qualify for the state tournament. These are eight-team, double-elimination brackets.
Here is how the coaches and media voted in the final poll of 2021.
Disclaimer: The WyoPreps Coaches and Media Poll is done for fun. It does not have any bearing on the postseason or seeding for any postseason tournament.
KEEP READING: 11 Things You'll Find in a Typical Wyoming Home