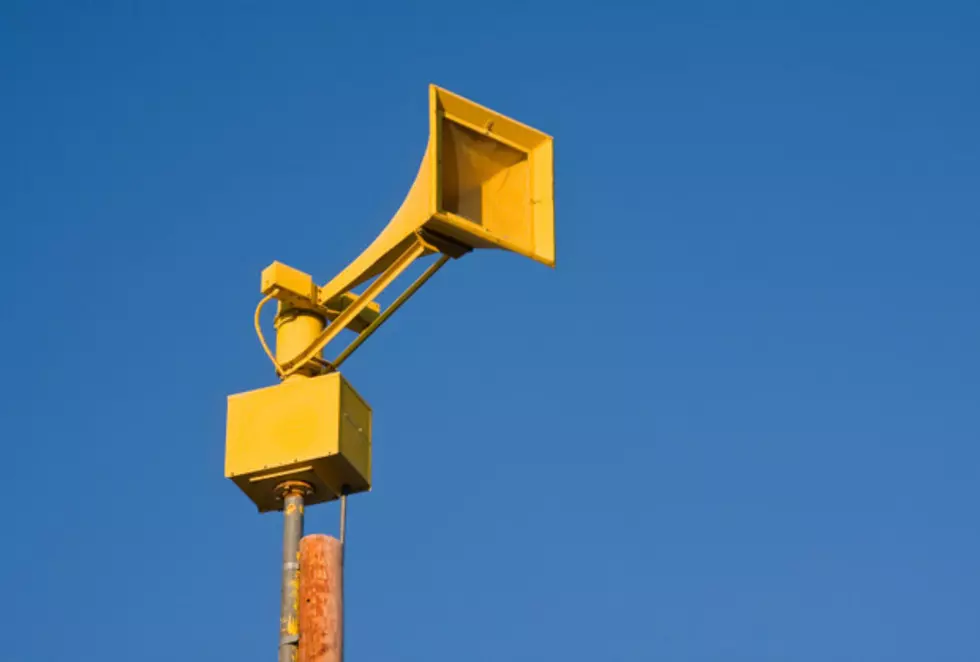 Sirens Test Scheduled for Friday
Alenate, ThinkStock
The test is scheduled for 10 a.m. for all Albany County sirens in Laramie, Rock River, Centennial and Albany. The sirens will produce a steady signal for one to three minutes.
Residents need not be alarmed.
If sirens sound in an actual emergency, residents should take cover and tune to a local radio or television station for details of the emergency. Residents should not call 911 or local authorities -- that would tie up phone lines officials need to respond to emergency situations.
The sirens exist to warn residents of any life-threatening event in the area.
For more information about sirens and for answers to frequently asked questions, contact the Albany County Emergency Manager at 721-1815.