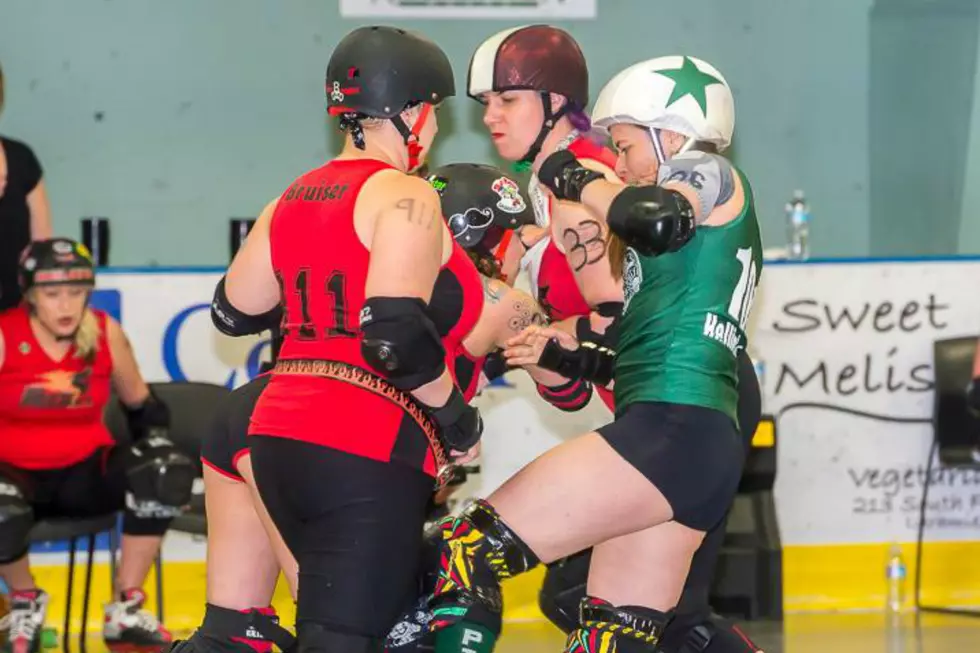 Naughty Pines Derby Dames Face Colorado Foe
Courtesy of Gil Cromeens
The Naughty Pines Derby Dames are hosting their third home bout Saturday against the Wrecking Roller Rebels from Denver.
The bout starts at 7 p.m. in the Laramie Ice and Events Center at 3510 E. Garfield Street. Doors will open at 6 p.m.
Tickets are $10 and available at the door. Kids 12 and under are free with a paid adult.
The Pines always team up with a local non-profit to raise money and awareness. The partner for the third home bout is Laramie's Ark Regional Services.
The Pines are 2-0 at home this season with victories over the Magic City Rollers and Black Hills Wildfire Roller Derby.