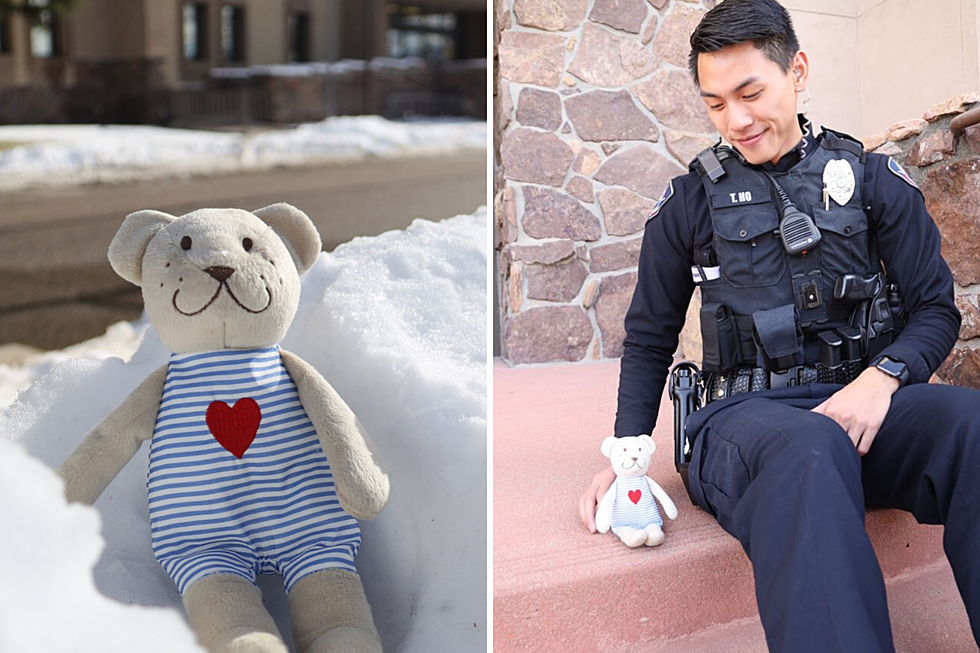 Lost Teddy Bear Found, Casper Police Department Looking For Owner
Casper Police Department
🐻💙 We found this cuddly cub outside the police department recently. He was in the street, shivering cold and very scared. With some snuggles and cider, he warmed up to us. Since becoming friends we've played in the snow, patrolled around town and put some bad bears behind bars. But the time has come for him to go home and we need your help to find his family.

Please share this post to get this little guy back home before the holidays.
If you are the owner and/or know who the bear belongs too, contact the Casper Police Department non-emergency number: (307) 235-8278 or via Facebook.
Enter your number to get our free mobile app