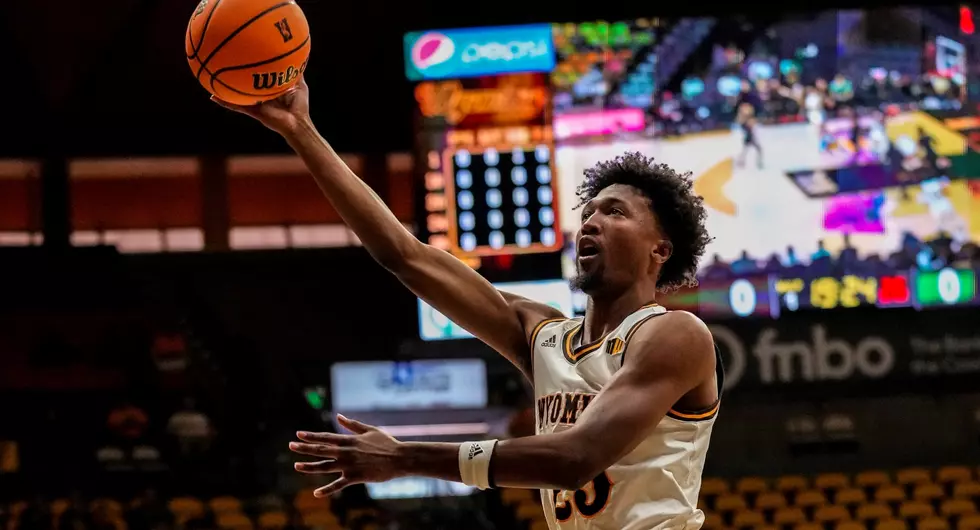 Jeff Linder: 'We're Starting To Figure It Out'
The Cowboys head to St. Thomas in the U.S. Virgin Islands to take on Howard in the first contest of the U.S. Virgins Islands Paradise Jam held inside the USVI Sports and Fitness Center. The contest is set for a 1:15 p.m. MT start and will be the third meeting between the two schools./ UW courtesy photo
LARAMIE -- When Jeff Linder first arrived on campus in the spring of 2019, he called San Diego State the "standard" of the Mountain West Conference.
That sentiment hasn't changed.
Neither have the winning ways of Brian Dutcher's Aztecs.
Since Linder took over in Laramie, SDSU has made the NCAA Tournament twice, they played in two MW tourney title games, winning it all in 2021, and snagged an outright conference title the same season.
Linder's Cowboys are 0-4 against the Aztecs, dropping three of those games away from the Arena-Auditorium, including a narrow 69-66 setback in the semifinals of the '21 tournament in Sin City.
What's the key to SDSU's success?
The talent is obvious, but Linder said it's much more than that.
"There's not a lot of tricks to it," Linder said Thursday afternoon in Laramie. "You know exactly what they are going to do from a defensive standpoint and you know exactly what they are going to do from an offensive standpoint. But, you know, what makes them good is their simplicity. Their guys, they just do their jobs, especially from a defensive standpoint.
"That's what that culture has been based off of and that's a reason why they've won championships."
Saturday's meeting between these two programs will be broadcast on CBS. There's a reason this one will be aired on national television.
It was supposed to be a battle of the best teams in the conference.
SDSU has held up its end of the bargain, racking up an 11-3 record. That trio of setbacks came at the hands of No. 14 Arizona, No. 9 Arkansas and Saint Mary's. The Aztecs are off to a 2-0 start in league play, cruising past Air Force and coming away with an impressive 76-67 victory over UNLV inside the Thomas & Mack Center.
Wyoming, on the other hand, has limped to a 5-9 overall record and dropped its first two Mountain West games to Fresno State and New Mexico by a combined six points. The Cowboys are on a four-game losing skid and are still without the services of preseason Player of the Year Graham Ike.
Linder also announced Thursday the team will be without guard Kenny Foster, who is likely out for the season with a back injury. Hunter Thompson is dealing with mononucleosis and will be out of the lineup for the foreseeable future. Noah Reynolds, who suffered a head injury early in the 76-75 loss to No. 22 New Mexico, is currently in concussion protocol and his status for Saturday is unknown.
That leaves the Cowboys with just nine scholarship players.
So, what is the mood like inside the locker room?
"I do think that we are making steps in the right direction," Linder said. "We have the talent to do so it's just a matter of do you have a level of desperation? Do you have a level of connectedness? Those are things that you continue to fight for every day."
Last Saturday in Laramie, the Cowboys shot 49.1% from the field. They added eight triples and hung with the then-unbeaten Lobos on the glass, each team finishing with 35. A pair of Jamal Mashburn Jr. free throws with 18 ticks remaining were just enough.
More importantly, this group showed the "D-word" Linder mentioned above.
"There's got to be a level of desperation in terms of wanting things to change," he said. "I mean, it can't be just kind of continuing to go down the same path. I think that's the thing when you really watch the good teams -- and you've really watched my teams in the past -- I mean, there's been a sense of desperation each and every possession.
"That's where I think that this group has been lacking is in that desperation, for whatever reason. I'm still trying to figure it out -- and we have time to figure it out."
Linder said there is still plenty of experience littering this current roster. Maybe taking a Top-25 team down to the wire Saturday, he added, gave this group a much-needed spark.
"For us, it's a good opportunity to see where we stand," he said. "We have good players -- good players that need to make the most of their opportunities. I think right now we are starting to figure it out.
"... Nobody cares (about our injuries, illnesses) and we have to figure out a way to continue to get better and try to find a way to win on Saturday."
Wyoming (5-9, 0-2) and SDSU (11-3, 2-0) are scheduled to tipoff Saturday at 2 p.m. Mountain Time.
From Bison to Triceratops - All of Wyoming's Official Things
Every state in our nation has chosen things that represent the state in one way or another to be official state things. Like a flower, or animal.
Wyoming
is no different.
The Equality State, or the Cowboy State, depending on which state slogan you want to go with, has a state flower. But did you know we also have a state tree and a state fish? Yes, we even have a state code.
To be an official thing, a member of the state legislature must write and submit a bill to the legislature declaring that a thing will be the official state thing. Then the legislature votes to pass the bill, or not, if it passes, the governor signs the bill into law and we have a new official state thing.
Here is what we have so far, all of Wyoming's official things. Now you can win big on Wyo Trivia Night if that's a thing that exists.
- From Bison to Triceratops - All of Wyoming's Official Things