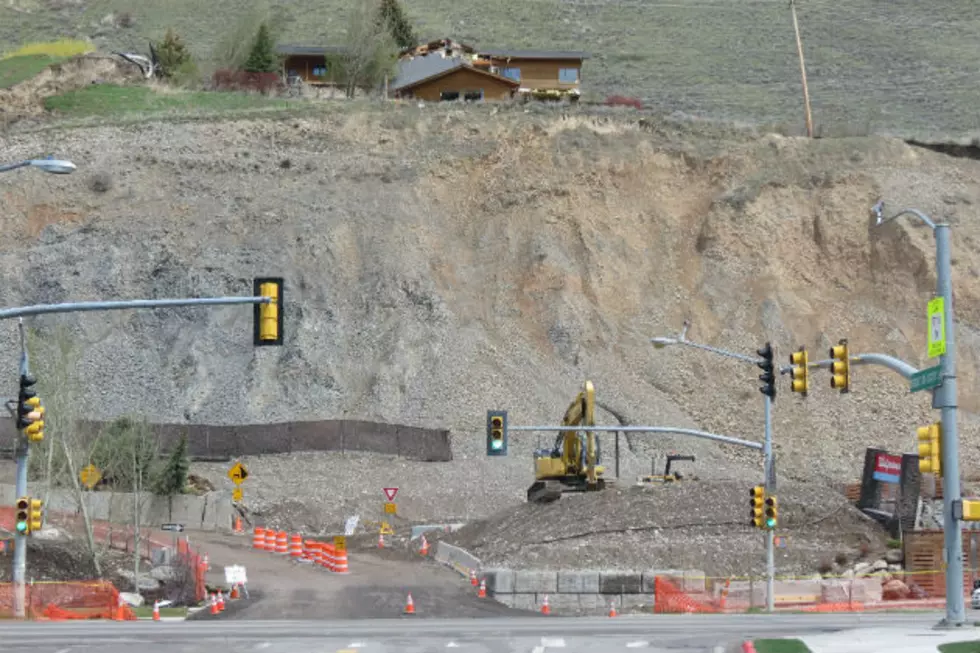 Jackson Making Progress On Landslide
Kevin Koile - TownSquare Media
The Town of Jackson and local landowners have completed a big step toward eventually stabilizing a slow-moving landslide by agreeing to a property buyout.
Under the deal, the town will buy a house wrecked by the landslide and a vacant lot next door for $250,000.
A separate settlement for an undisclosed sum includes a provision that no party will admit fault or liability.
Jackson Assistant Town Manager Roxanne DeVries Robinson said the deal should resolve disputes over who may have been to blame without going to court.
The landslide during the spring of 2014 split one house in two and for weeks threatened dozens of other homes and businesses.
Town officials continue to discuss how to pay for a $10 million project to permanently stabilize the landslide.