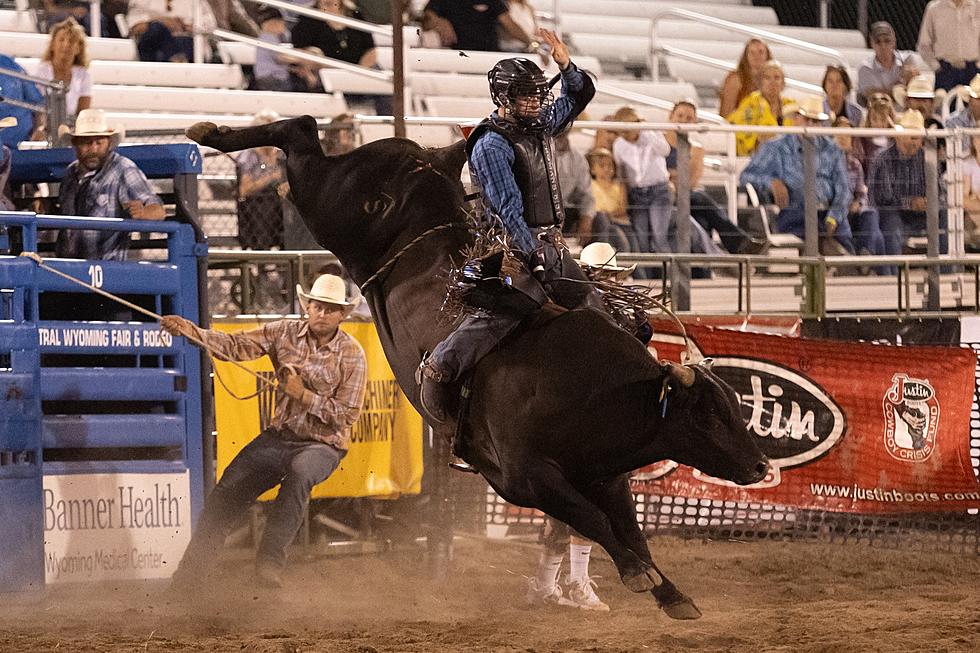 Photos: Central Wyoming Rodeo-Tuesday
Photo Courtesy: Libby Ngo
The big Central Wyoming PRCA Rodeo kicked off on Tuesday night in Casper with some fantastic performances in the rough stock events, Keenan Hayes from Hayden, Colorado rang up an 87 in the bareback to put him on top of the leaderboard. He is currently ranked #1 in the PRCA World Standings in this event.
Tuesday's performance also had a Wyoming flavor in the saddle bronc as Hillsdale native Brody Cress had an 82 which put him 3rd. Cress is a 3-time National Finals Rodeo average winner and a former state champion wrestler at Cheyenne East High School.  Cody's Hadley Tate posted a time of 17.66 in the barrel racing which her in first for the moment. The CWF Rodeo will resume on Wednesday night at 7:30 with performances on Thursday night and Friday night. The top 12 in each event qualify for the short-go. which will be on Saturday night
We have some all-star photos to share with you from Tuesday night compliments of Libby Ngo. They can be found in the gallery below. Enjoy!
Photos-Central Wyoming Rodeo: Tuesday
Photos-Central Wyoming Rodeo: Tuesday