Flood Watch For SE Wyoming, Nebraska Panhandle Into Sunday Morning
Jaimel Blacjzack, Townsquare Media
The Cheyenne Office of the National Weather Service says slow moving thunderstorms and heavy rainfall will cause conditions favorable for flash flooding into Sunday morning for Southeast Wyoming and the Nebraska Panhandle.
The agency posted the following on it's website:
Widespread heavy rainfall from slow moving thunderstorms are expected for an extended period of time is expected starting this afternoon and continuing through Saturday evening. Some areas have already received heavy rainfall from the past couple days and soils are saturated. Additional rainfall of 1-2 inches per day is possible over the next few days. Folks need to be on the lookout for flooded roads, streams and other low lying areas the next few days. If camping, don't pitch your camp site in low lying areas or along streams. Never drive through flooded roads. Stay tuned to later updates in the forecast!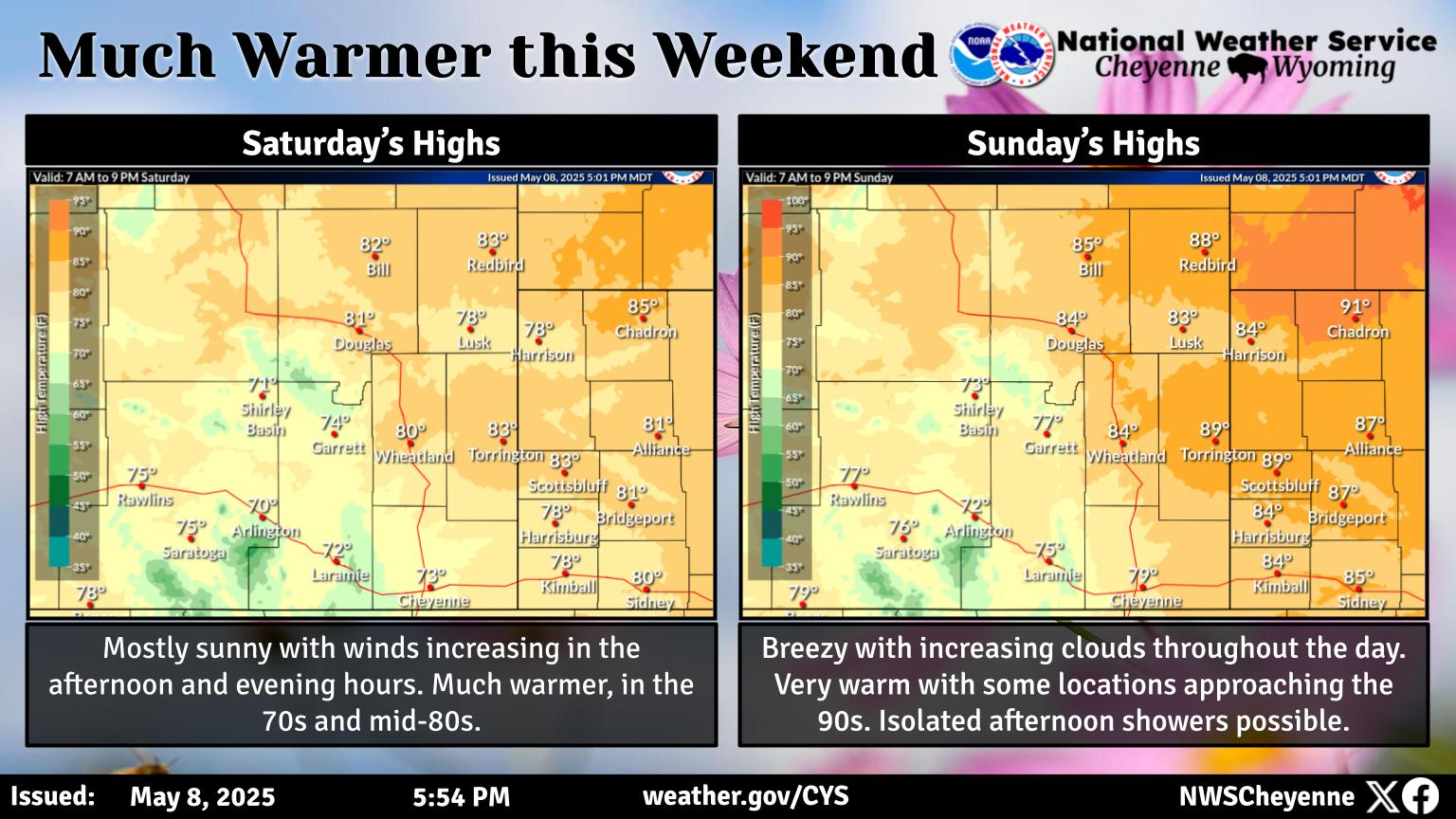 Wyoming High School Sports Pics of the Week: May 25-27
Wyoming High School Sports Pics of the Week: May 25-27