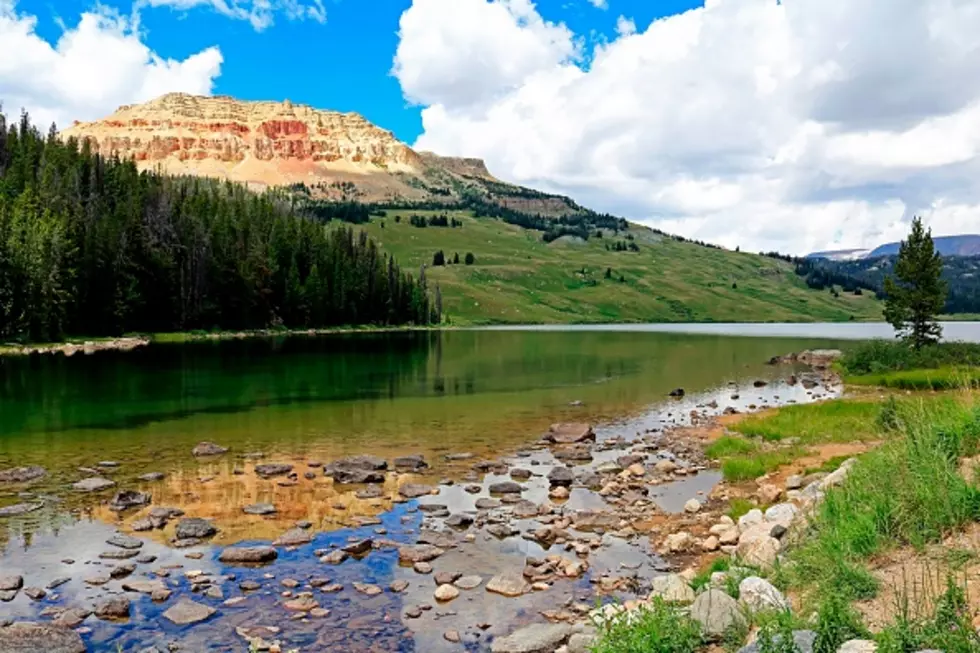 The 7 Secret Campsites of Wyoming's Shoshone National Forest
Universal Images Group via Getty
This part of Wyoming is not as explored as it should be.
That could be a good thing if you're trying to get away from civilization and connect with nature.
The Shoshone Mountains of Wyoming are an expansive wilderness and backcountry with campgrounds and picnic sites.
This area is on the eastern side of Yellowstone and Grand Teton National Parks.
It's a HUGE area with lots of mountains, valleys natural lakes and rivers.
The Shoshone offers over 1,300 miles of trails, 32 campgrounds, and 11 picnic sites. Four Scenic Byways traverse the Shoshone, offering spectacular views of rugged mountain peaks, expansive plateaus awash in wildflowers, glaciers, rivers and streams, and unparalleled wildlife watching. (USFS).
You can find those 7 campsites at this link.
But there is so much more.
If you've never been, and you're not sure about getting this far into Wyoming's "outback," not to worry! There are plenty of guides to hire.
Fishing. Hiking. Camping. Horseback riding.
For those who like to ride backcountry machines, you'll love this area.
For the next video let's take a ride into the Shoshoni backcountry.
The mountains of the Wyoming western range is a wilderness all of it own.

I went on a week long horse pack-trip through Wyoming's Yellowstone and Shoshone National Forest, and it was one of the most beautiful places I've ever been.

This past northern hemisphere summer, along with family and friends, we spent a week horse back riding into Shoshone and Yellowstone.

With horses and pack mules we set out to explore as much of the area as we could in the time we had.

We were even able to see a huge rockslide that had caused a dam. And rainfall causing something like that in the area hadn't been seen in decades.

It was an absolutely incredible experience, and one I will remember forever.

I hope you enjoy :) Take care (mountainkiwi).

 
The next video shows more campsites. Some by water. All with fresh air.
About 30 miles outside of Lander, WY take State Road 131 up to the Shoshone National Forest where you will eventually find the very quiet and beautiful Louis Lake Campground.

It's a small national forest campground with just 9 spots and no potable water.

Louis Lake is at your fingertips with plenty of hiking trails and water activities to please everyone.

In our video we will tour the campground, cook an easy meal with a cocktail of course and show you a trail that leads to a historic fire overlook that is still used today.

Cheers and happy camping! (KC & the Overlanders).

 
The Hidden Treasures Of Wyoming's Natural Bridge
Look closely, there are gems you might miss.
Road Trip Guide To Historic Wyoming Saloons & Bars