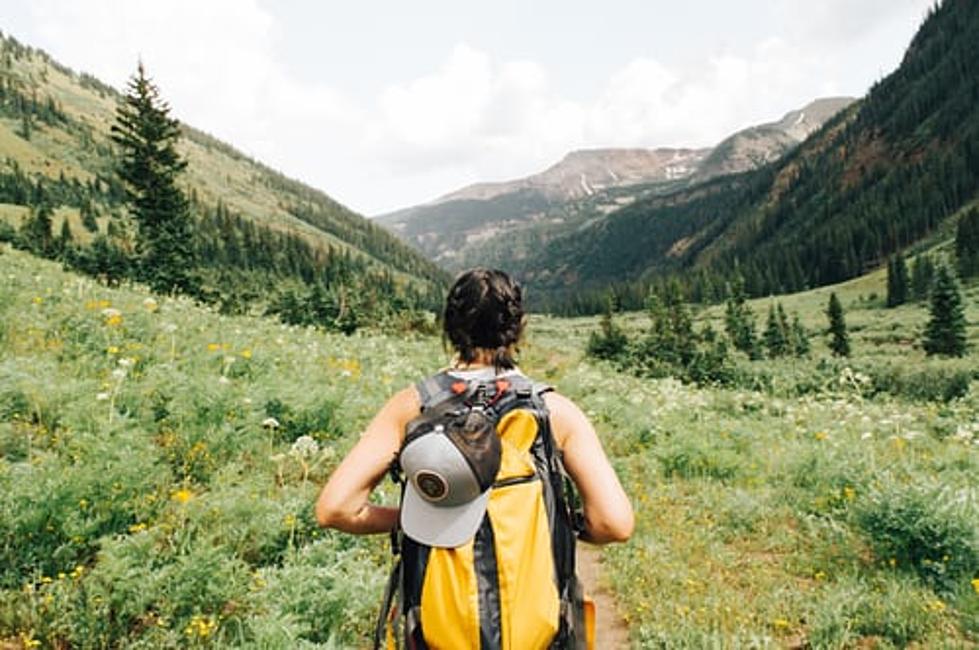 Most People Are Too Lazy To Hike To These Wyoming Campsites
Holly Mandarich via Unsplash
Labor Day weekend is almost here. Your last long weekend for camping of the year.
Did you reserve a campsite?
Not to worry.
Some of the most beautiful campsites in Wyoming are beyond the reach of most people.
Because most people are too lazy to hike there.
Here are a few of the most beautiful camping places in Wyoming that will never disappoint.
Follow this link to the Bighorn National Forest.
The Bighorn Mountains have more camping sites than you'll know what to do with.
You could spend an entire summer up there and never see them all.
Stay by a lake, a river, or deep in the woods.
It just depends on if you want to drive in or hike in, and how much hiking you want to do.
The video below shows where you can camp by one of the many lakes in the Bighorns. 
Follow this link to a list of campgrounds and what you can find there.
Rising between the Powder River and Big Horn Basins, this scenic country offers year round recreation connecting visitors to a land rich in history and solitude.

For centuries, the mountain landscape has provided renewal for Native Americans, homesteaders and modern day explorers creating a human connection with this spectacular place.

Today there is a bond with "the mountain" for local residents, which contributes to the quality of life in local communities.

Viewing scenery and wildlife, while incorporating a rich history, connects locals and travelers to this accessible landscape. (Recreation.gov).
There is more than one way up into the Bighorn Mountains.
Take a road from any side.
Take a paved road or a sketchy dirt road if you dare.
Swim, hike, fish or just chill.
You can look in any direction and you'll find yourself saying WOW!
This young lady decided to hike to one of the most secluded spots in the Bighorns, along, to come for a couple of nights.
It was a personal challenge for her, and she learned a lot.
She picked the perfect spot, and you can go where she went.
Would you be afraid to hike up to one of Wyoming's highest points, alone?
What about spending the night there, all alone?
There is a reason it's called Lake Solitude.
But are you really alone?
There would be no humans around.
But what else is out there?
Never say never... I couldn't resist a solo overnight backpacking trip to Lake Solitude in the Bighorn Mountains.

I was prepared to feel nervous about being alone in the wilderness, but I still wasn't ready for the heart-stopping encounter I had during this experience. (Tamora Rose).
Tamora's video is a fun and honest adventure by someone who is curious and wants to push her personal boundaries.
Enjoy this video of her trip:
The Lake Solitude and Misty Moon Loop begins and ends near the town of Hyattsville, located just west of the Bighorn National Forest, about 40 miles from Worland.
It's about a 16.9-mile walk and can be done in one day with an early start. But at that distance, most people make it an overnight trip.
You can learn more about the trail, plus download a hiking map, from AllTrails.com.
Some of us would have no problem sleeping alone at that high altitude.
Some of us would see it as a wonderful adventure.
She did see some wildlife that frightened her. That was the worst of it.
Imagine what the stars looked like up there.
By the way, if you do a trip like this, forget cell service.
On the way back she did come across a moose in the middle of the trail. A big one. She got off the trail and waited for it to lose interest in her and walk away. That's a big animal. It left her a little shaken.
The Bison Secret Of Thermopolis Wyoming
Thermopolis has so much to offer.
The Wind River Canyon.
River Rafting
Fly Fishing
WORLD FAMOUS HOT SPRINGS!
Unique Shops.
Dinosaur Bone Hunting.
Dinosaur Museum.
Did you know about the Thermopolis buffalo pasture?
The Old Gold Rush Town Of Atlantic City Wyoming