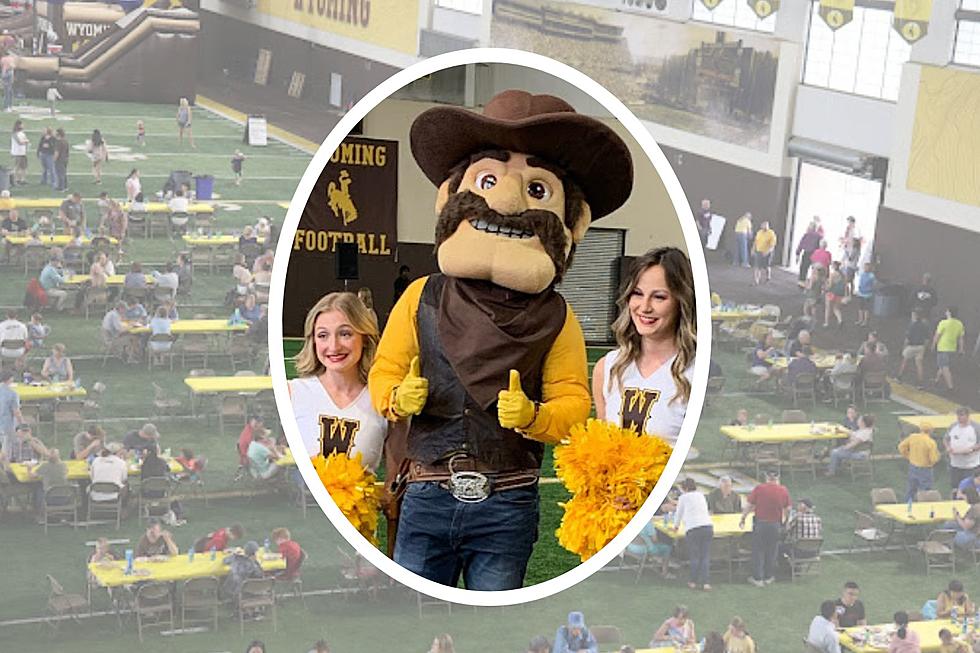 Free Fun, On the House: UniWyo's Annual Member Bash Tomorrow
with permission from Charles Johnson/UniWyo
One of the biggest kid-friendly bashes of the year is Uniwyo Credit Union's Member Appreciation event, and it's tomorrow night. And it's free. And open to the entire public, not just members.
It's called Member Appreciation, but Charles Johnson, Marketing Specialist at UniWyo, says it's for everyone. "Our Laramie community is super fun because people come to expect [our party]," he said. He encourages anyone to come and see what Uniwyo has to offer because the credit union is here to serve its community. 
"We like to get out in the community and see our members. We put our members first, because we wouldn't be here without them. It's also a chance for all our employees to see our impact. They know us, we know them—generations of UniWyo events.
I look forward to seeing them. 
Tomorrow night's bash is from 5-8 p.m. at the Indoor Practice Facility at the University of Wyoming. 
It's all free: the food (from Altitude Chophouse & Brewery), the beverages, and the fun. There will be inflatables, yard games, and photo ops with Pistol Pete and the UW Cheerleaders as well as special student-athlete guests, Kenny Foster from Cowboy Basketball and Andrew Peasley from Cowboy Football.
Uniwyo hosts a lot of parties for their members. "It's our 69th year in business; we have a lot of parties. We do three member appreciations a year. The big one in Laramie, on campus in the fall, and a Cheyenne party in the fall."
Members can RSVP on Facebook if they'd like. Visit their website for more information. 
"It's our way to say thank you," Johnson said, so have dinner, drinks, and fun on the house, from UniWyo.  
UniWyo Credit Union Bash
The annual party celebrates UniWyo, the Pokes, and Wyoming.