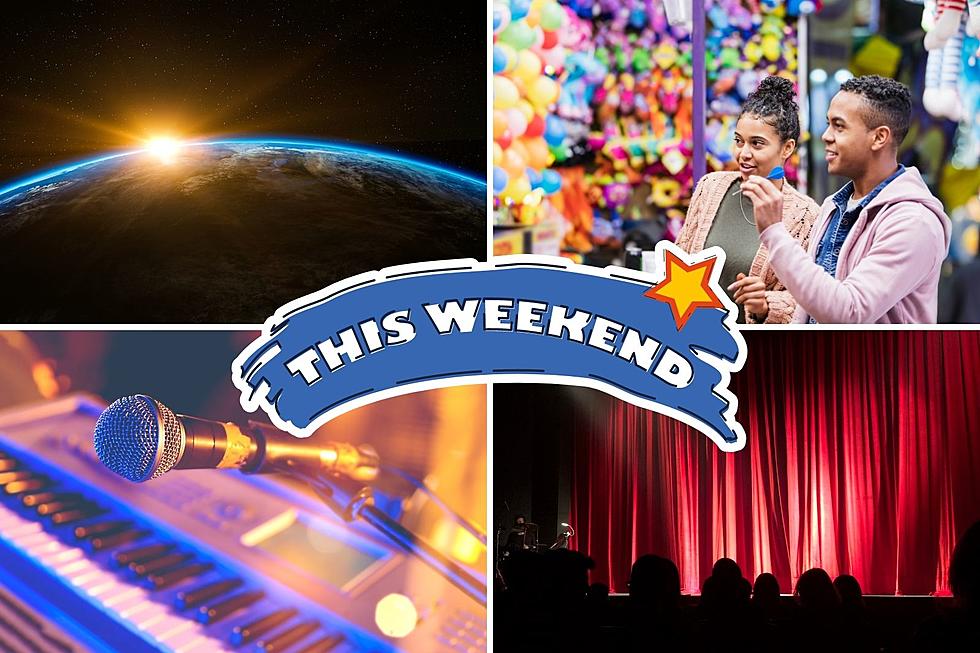 Check It Out! Concerts, Stars, and More This Weekend in Laramie
Canva Pro
It's a big weekend here in Laramie. Tonight, Yellowstone star Luke Grimes plays at the Cowboy Saloon. Tomorrow, the Albany County 4H carnival kicks off. And that's just the tip of the iceberg! And - bonus - the weather starts warming up by Sunday, too. Check out all the fun happening this wonderful weekend in Laramie:
Friday, April 14
Amphibian Art Show @ Berry Biodiversity Conservation Center
Stroll through artwork depicting amphibians and learn about Laramie's resident amphibian, the Tiger Salamander. The reception features art in various mediums and a DIY salamander cookie decorating station - yum!
Author Talk with Christopher Preston @ the Albany County Library
Hear from the University of Montana Profession Christopher Preston as he discusses his book Tenacious Beasts: Wildlife Recoveries That Change How We Think about Animals and the remarkable fortitude of wildlife in an age of shifting climates and increased human interaction.
Liquid Sky: Women Who Rock @ the UW Planetarium
Enjoy the tunes of rock divas while watching a dazzling light show.
'Arsonist' by Jacqueline Goldfinger - Performed by Relative Theatrics
Head to the theatre to view Jacqueline Goldfinger's emotional story exploring family bonds, the theme of life and death, and the deep connection between humanity and nature.
Saturday, April 15
Salamander Saturday @ the Berry Biodiversity Center
Meet Laramie's amphibian resident, the Tiger Salamander, while enjoying family-friendly activities, storytime, and more.
4H Carnival
Help Albany County 4H raise money with an afternoon of fun. Carnival food, inflatable obstacle courses, games, and so much more!
Europe to the Stars @ the UW Planetarium
Explore the glorious stars of our galaxy through the lens of the European Southern Observatory.
Fits & Sips @ Bond's Brewing
Get fit with some fun, adrenaline-pumping exercises...then wind down with a delicious drink at Bond's afterward!
James Web Space Telescope Show @ the UW Planetarium
Discover the dazzling scenes visible through NASA's high-tech James Web Space Telescope.
Sunday, April 16
Live Music @ the Ruffed Up Duck
Kick back and enjoy an evening of guitar and lyrics by Dylan Earl.
Laramie's Tot-ALE-y Cool Local Breweries
Check out the local libations created right here in Laramie, Wyoming.