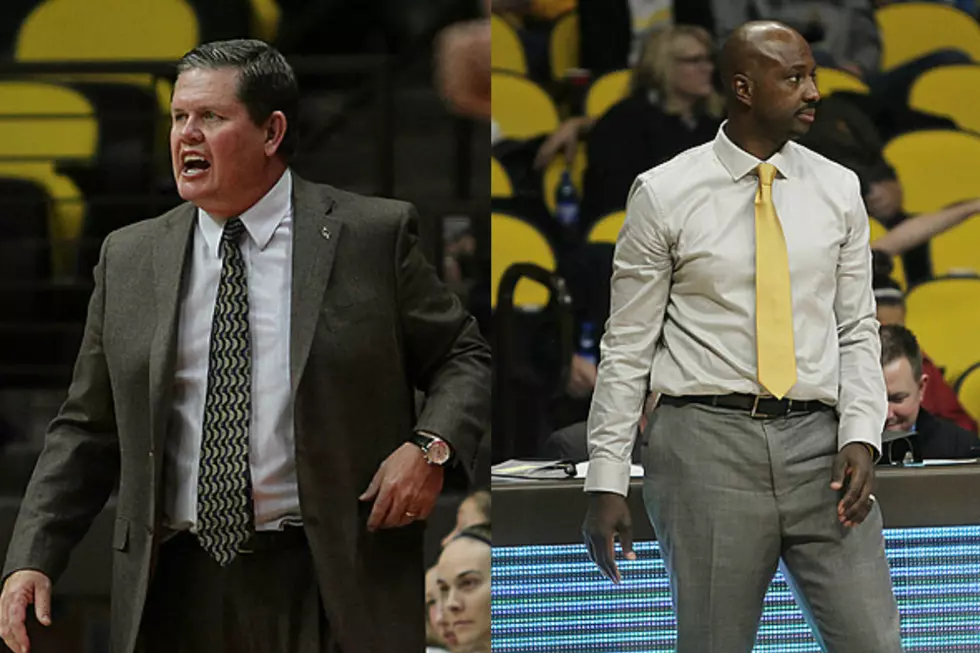 It's a Rare Wyoming Basketball Doubleheader
Seneca Riggins, Townsquare Media
Both Wyoming basketball teams will be in action at home tonight, as part of a women's-men's doubleheader from the Arena-Auditorium in Laramie.
Wyoming Cowgirls
The Wyoming Cowgirls host Colorado Christian in their final non-conference game of the season. The game starts at 4 p.m.
UW is coming off a 70-64 victory at Idaho Saturday night. Liv Roberts scored a season-high 18 points and grabbed eight rebounds to lead four Cowgirl starters in double figures.
Wyoming (6-3) hosts Colorado Christian (3-6) in the first regular season meeting between the two schools.
KOWB (AM 1290) will broadcast the game live beginning at 3:30 p.m. You can also listen to the game on KOWB's live stream or take the game mobile with the new KOWB App.
Wyoming Cowboys
The Wyoming Cowboys continue their five-game home-stand by facing Eastern Washington at 7 p.m.
The Pokes enter off an 86-72 win over Pacific last Saturday. Alan Herndon scored 21 points, while Hayden Dalton added 18 points and 10 rebounds in the victory. UW shot 52 percent from the field.
Wyoming (7-3) faces an Eagles team they beat in the first round of the CBI last March. That score was 91-81.
Eastern Washington (3-7) has lost four straight and is 1-6 on the road this season.
Tonight's game is the seventh in the series between the two schools in men's basketball. Wyoming is 6-0 all-time against the Eagles.
The Cowboys will be vying for their 19th consecutive win at home against a non-conference foe.
KCGY (FM 95.1) will air the game live starting at 6:30 p.m. You can also listen to Y95 Country's live stream or take it mobile with the new Y95 Country App.