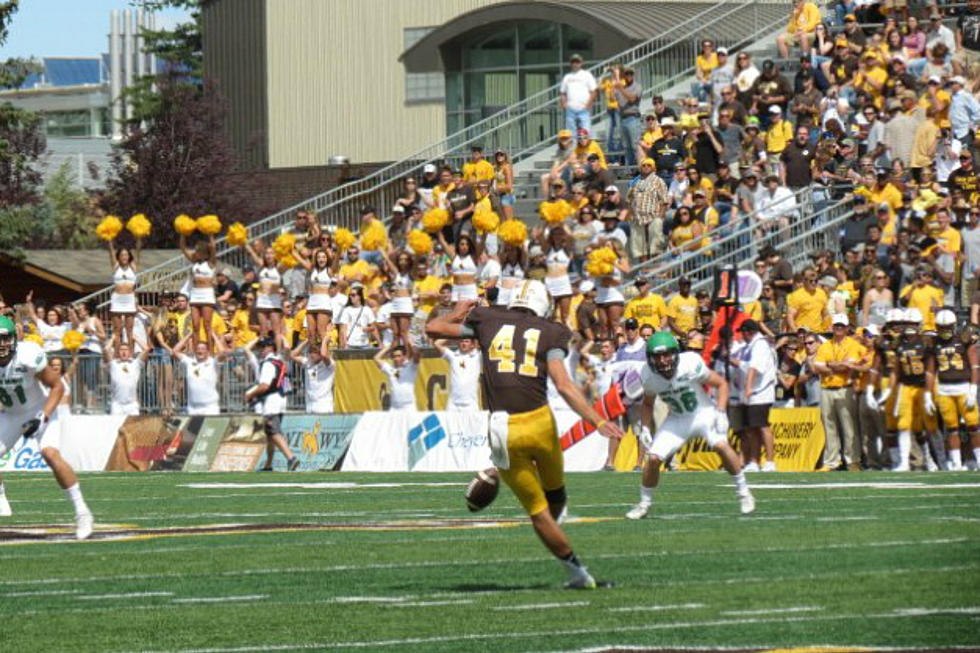 It'll Be a Late Start for the Football 'Border War'
Jerrad Anderson, Townsquare Media
Cowboy fans will need to be prepared for a late night when the 'Border War' comes around October 1 in Fort Collins against the Colorado State Rams.
ESPN announced Monday the game will kick-off at 8:15 p.m. and be broadcast on ESPNU.
This year's 'Border War' will be the 108th in the series and played at Hughes Stadium in Fort Collins.
Last year's game in Laramie was won by Colorado State, 26-7.