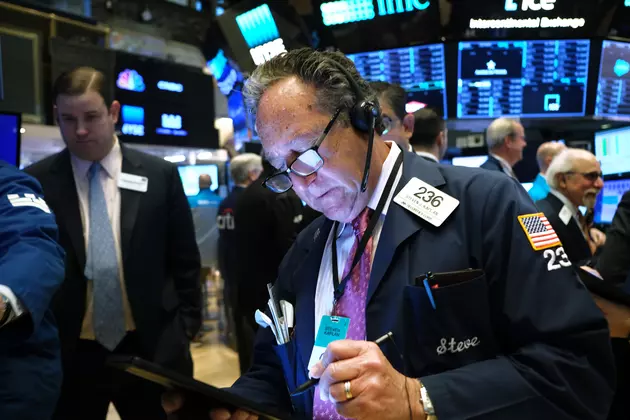 Global Markets Fall Sharply as Virus Cases Spread Beyond Asia
Spencer Platt, Getty Images
NEW YORK (AP) — U.S. stocks fell sharply Monday, following a sell-off in overseas markets, as a surge in virus cases and a worrisome spread of the disease outside China sent investors running for safety.
The Dow Jones Industrial Average slumped fell 927 points, or 3.2%, to 28,096, erasing its gains for the year.
The S&P 500 index skidded 103 points, or 3.1%, to 3,234. The Nasdaq fell 348 points, or 3.6%, to 9,228.
Demand for bonds, gold, and other safe-harbor assets surged.
Cases of the virus spiked in South Korea and rose sharply in Italy, while infections were also reported in the Middle East.
Enter your number to get our free mobile app