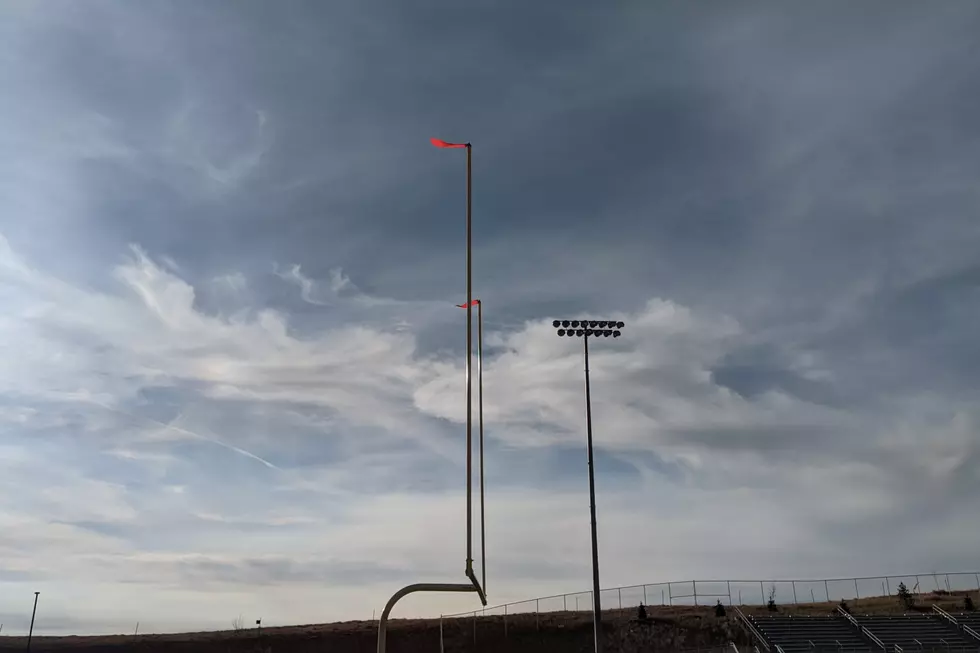 Final Football Standings for the 2020 Season
David Settle, WyoPreps.com
The 2020 high school football season in Wyoming has been completed.
These are the final standings and were updated after the five championship games played on Nov. 13 or Nov. 14.
Schools are listed based upon conference record (with tiebreakers) or overall record in Class 4A. They are in alphabetical order if tied in the standings.
Class 4A:
Cheyenne East 11-1
Thunder Basin 9-3
Sheridan 7-4
Cheyenne Central 6-3
Natrona County 5-5
Rock Springs 5-5
Kelly Walsh 5-6
Laramie 2-8
Campbell County 1-8
Cheyenne South 0-9
Class 3A:
East Conference (Overall Record, Conference Record)
Douglas 8-1, 5-0
Lander 6-3, 4-1
Riverton 4-6, 3-2
Worland 3-6, 2-3
Buffalo 1-6, 1-4
Rawlins 0-9, 0-5
West Conference
Cody 10-1, 4-1
Jackson 9-3, 4-1
Powell 7-3, 3-2
Star Valley 4-6, 3-2
Green River 2-6, 1-4
Evanston 1-8, 0-5
Class 2A:
East Conference (Overall Record, Conference Record)
Torrington 8-3, 5-1
Upton-Sundance 8-2, 6-1
Wheatland 7-3, 5-2
Big Horn 5-4, 5-2
Glenrock 4-5, 2-5
Tongue River 2-6, 2-5
Burns 2-5, 1-4
Newcastle 0-8, 0-6
West Conference
Lyman 11-1, 6-1
Mountain View 7-3, 6-1
Lovell 6-3, 5-2
Cokeville 5-4, 4-3
Big Piney 5-3, 4-3
Thermopolis 3-5, 2-5
Pinedale 1-7, 1-6
Kemmerer 0-8, 0-7
Class 1A 9-man:
East Conference (Overall Record, Conference Record)
Southeast 11-0, 5-0
Lusk 8-3, 4-1
Pine Bluffs 5-4, 3-2
Saratoga 3-5, 2-3
Lingle-Ft. Laramie 3-5, 1-4
Wright 2-6, 0-5
Moorcroft 3-5*
*Moorcroft is ineligible for the playoffs; their games do not count against conference opponents
West Conference
Rocky Mountain 7-1, 4-0
Shoshoni 7-3, 3-1
Greybull 2-7, 1-3
Riverside 2-7, 1-3
Wind River 2-5, 1-3
Class 1A 6-Man:
East Conference (Overall Record, Conference Record)
Kaycee 8-2, 5-0
Hulett 5-3, 4-1
Guernsey-Sunrise 4-5, 3-2
H.E.M. 2-6, 2-3
NSI 1-7, 1-4
Midwest 0-8, 0-5
West Conference
Farson-Eden 11-0, 6-0
Meeteetse 8-2, 5-1
Encampment 6-3, 4-2
Little Snake River 4-5, 2-4
Burlington 3-4, 2-4
Dubois 3-5, 2-4
Ten Sleep 1-7, 0-6
Enter your number to get our free mobile app
The Worst Storms Of The Decade In Southeast Wyoming