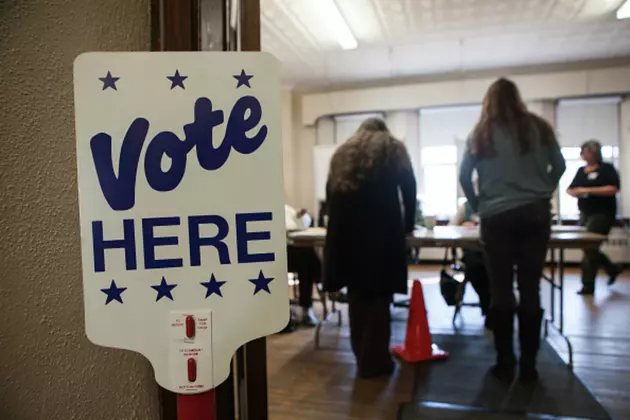 Crossover Voting Bill Defeated In Wyoming Senate
Matthew Cavanaugh, Getty Images
The last of three bills in the 2019 Wyoming Legislature aimed at preventing crossover voting in Wyoming primary elections was defeated on a 14-11 vote in the Wyoming Senate Thursday afternoon.
House Bill 106 at one point would have banned voters from changing their party affiliation two weeks before a primary election. But it was recently amended in a Senate committee to ban the changing of party affiliation after May 1 of an election year. That amendment was removed on the Senate floor Thursday, but the bill still went down to defeat.
Several Senators, including Sen. Bill Landen [R-Natrona County], said the version of the bill that went to the Senate floor was just too restrictive, and the amendment was voted down.
Wyoming GOP Chair Frank Eathorne had said several times in recent months that getting a restriction on crossover voting was the Republican Party's number one goal for the 2019 Legislative session.
Supporters of such legislation claimed Democrats were often "gaming the system" by registering to vote in Republican primaries and affecting the outcome., They often pointed to the 2018 GOP gubernatorial primary, when a phone campaign was launched urging Democrats to vote for moderate Mark Gordon rather than conservative activist Foster Friess.
But opponents of the legislation argued that the right of voters to cast a ballot for the political candidate of their choice is more important than the rights of political parties.
Some, such as former GOP Senate candidate Dave Dodson, also argued that Friess lost because several conservative candidates split the vote in the primary election, not because of a surge of Democratic voters.