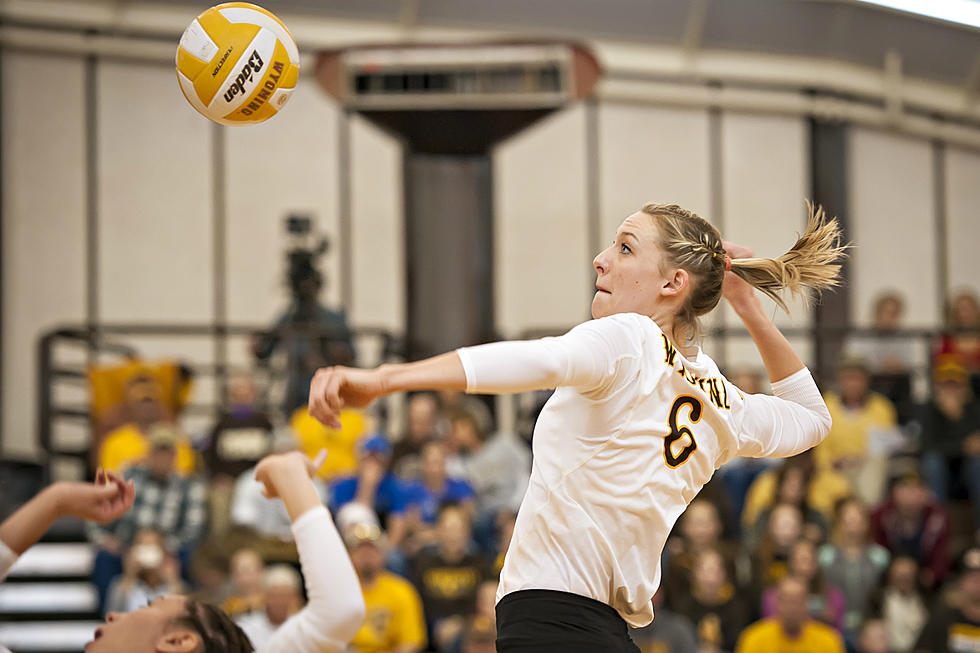 Cowgirls Picked Third and Beach Tabbed Preseason All-MW
Courtesy: UW Photo Service
The Wyoming Cowgirls have been chosen to finish third, while senior Laura Beach was selected to the Preseason All-Conference team Wednesday.
The Mountain West released its Preseason Poll and Preseason All-MW squad for volleyball.
Wyoming received one first-place vote and 80 points in the balloting comprised of the league's 11 head coaches.
Seven-time defending champion Colorado State was tabbed as the preseason favorite to win the MW regular season title in 2016. Boise State was a close second.
Beach was UW's lone player among the seven chosen for the preseason all-conference team. She is a two-time All-MW honoree. Beach started all 30 matches last season and recorded double-figures in kills in 11 of those. She finished with 273 kills and 110 blocks a year ago.
Junior outside hitter Sierra Nobley of Boise State was selected as the MW Preseason Player of the Year.