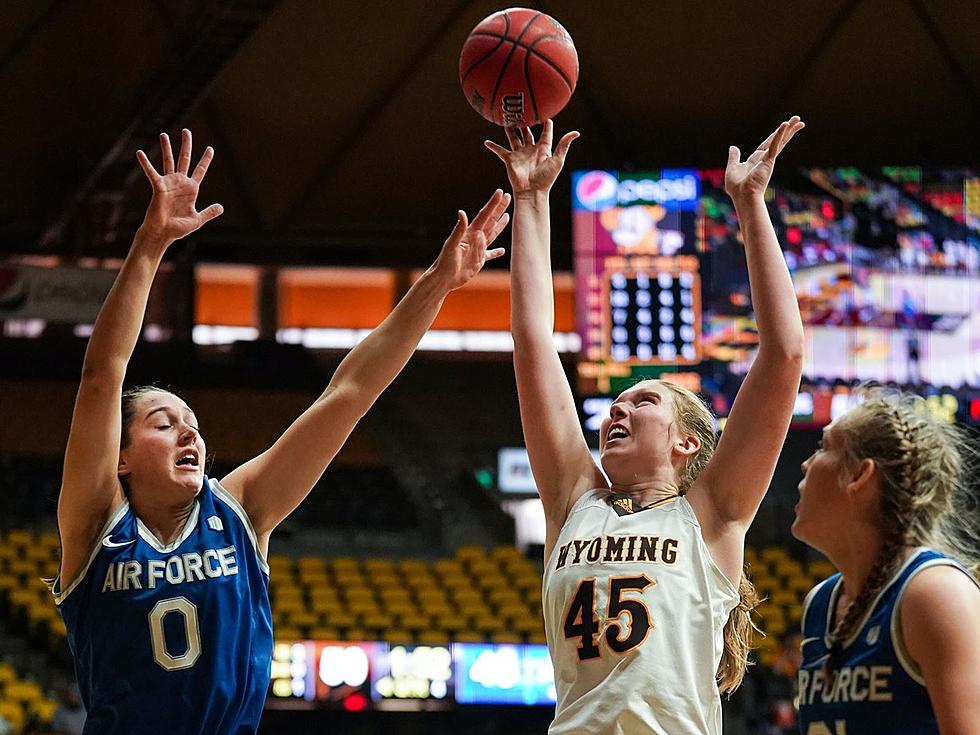 Cowgirls open week Wednesday night at Boise State
The Wyoming Cowgirls travel to Boise State for a 6:30 p.m., contest January 19 for the first of their two road contests this week in Mountain West play. UW and the Broncos will play twice in a week's time as Boise State will make the return trip to Laramie Jan. 26 in a rescheduled contest from Jan. 3./ UW courtesy photo
* University of Wyoming Athletics media relations release
LARAMIE -- The Wyoming Cowgirls travel to Boise State for a 6:30 p.m., contest January 19 for the first of their two road contests this week in Mountain West play. UW and the Broncos will play twice in a week's time as Boise State will make the return trip to Laramie Jan. 26 in a rescheduled contest from Jan. 3.
Wednesday's contest will be broadcast live on the Mountain West Network and can be heard across all 25 stations on the Cowgirl Radio Network with Keith Kelley on the call.
A LOOK AT THE COWGIRLS
Wyoming (6-7, 2-2 MW) responded to its Jan. 13 loss to New Mexico with a thrilling 57-54 victory over Air Force Jan. 15 inside the Arena-Auditorium. Grace Ellis hit the game-winning layup against the Falcons on a pass from Allyson Fertig with 2.7 seconds left to break a 54-54 tie and lead the Cowgirls to victory.
Fertig recorded her third double-double of the season in the win as she scored 13 points and tied a season-best with 12 rebounds in the contest. Ellis added 10 points of her own and McKinley Bradshaw led the way with her second consecutive 20-plus point outing with a game-high 20 points, marking her third time this season breaking the 20-point barrier.
Bradshaw now ranks seventh in the Mountain West in scoring at 14.3 points per game in all games played and is third in conference-only contests scoring at a 17.7-point per game clip. Bradshaw's 40.8-percent shooting from the floor ranks fifth-best in the league.
Tommi Olson continues to lead not only the league, but the entire country in assist-to-turnover ratio, coming into the week at a 3.82 clip. Olson has seven games this season where she hasn't committed a turnover and has had a negative assist-to-turnover mark in just two of the Cowgirls' 13 games in 2021-22. Olson also ranks second in the league in steals per game with 2.31 a contest.
Olson and Quinn Weidemann continue to climb up the all-time career rankings in program history this season as Olson's 133 career steals ranks 14th all-time while her 225 assists rank 21st. Weidemann meanwhile, is ninth all-time in career 3-pointers made with 161 while her 40.5-percent career 3-point percentage ranks fourth-best in program history. Weidemann has also hit nearly 87 percent of her free-throws while with the Brown & Gold, a mark that is second-best in school history.
SCOUTING BOISE STATE
Boise State has a pair of student-athletes averaging in double figures this season in Dominique Leonidas and Abby Muse, who are averaging 11.2 and 10.1 points per game, respectively. Muse leads the team in rebounding at 7.2 boards per and has a team-best 20 blocks and 20 steals. Anna Ostlie has a team-best 33 3-pointers made and is hitting 34-percent from beyond-the-arc while Mary Kay Naro leads the team with 63 assists.
As a team, the Broncos are averaging 62.6 points per game and allowing opponents to score at a 63.3-point clip. BSU is shooting 39.5-percent overall from the field and hitting 27-percent from 3-point land. Bronco opponents are shooting nearly 39-percent from the floor and 31-percent from 3-point range. Boise State is one of the top rebounding teams in the league averaging 40 boards per game as a team.
The Broncos are led by longtime head coach Gordy Presnell, who is in his 17th season leading the program and has over 300 wins at BSU.
SERIES HISTORY AGAINST BOISE STATE
Wyoming trails the all-time series against Boise State, 13-17, and has won just four previous times in trips to Boise. Boise State swept the Cowgirls during the regular season last year with both games begin played in Boise. However, UW exacted its revenge in the Semifinals of the 2021 Mountain West Tournament, 53-38. That victory snapped a four-game losing streak to the Broncos.
30 Ways To Say You're From Wyoming Without Saying You're From Wyoming
These are the most mentioned ways to say you're from Wyoming, without actually saying you're from Wyoming.
- 30 Ways To Say You're From Wyoming Without Saying You're From Wyoming