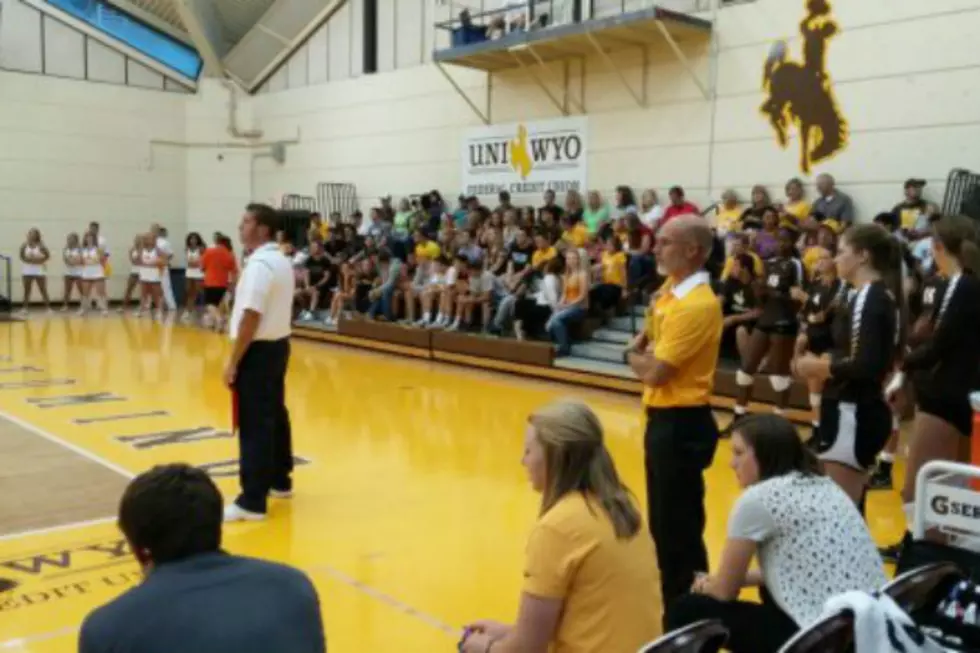 Cowgirls Defeat Idaho State to Open Wyoming Invite
David Settle, Townsquare Media
The Wyoming Cowgirls began their third home tournament of the season with a victory in four sets over the Idaho State Bengals Thursday night.
Scores of the opening match in the Wyoming Invite were 25-22, 25-16, 18-25 and 25-21 in favor of the Cowgirls. Junior's Laura Beach and Kayla Slofkiss each had 13 kills for UW.
Wyoming (8-2) also received a team-high 17 digs from senior Allison Waldvogel, with sophomore Lily Austin adding a season-high 15 digs. In addition, Reed Copeland led the Cowgirls with nine total blocks.
Head coach Chad Callihan said, "I thought defensively we did a pretty nice job this evening. This is a significant stretch for us as a team, tonight showed we need to work on some things offensively, but we will get back at it tomorrow."
The Cowgirls return to action with two matches Friday. They face McNeese State at noon and Pepperdine at 7 p.m. in the Uni-Wyo Sports Complex.