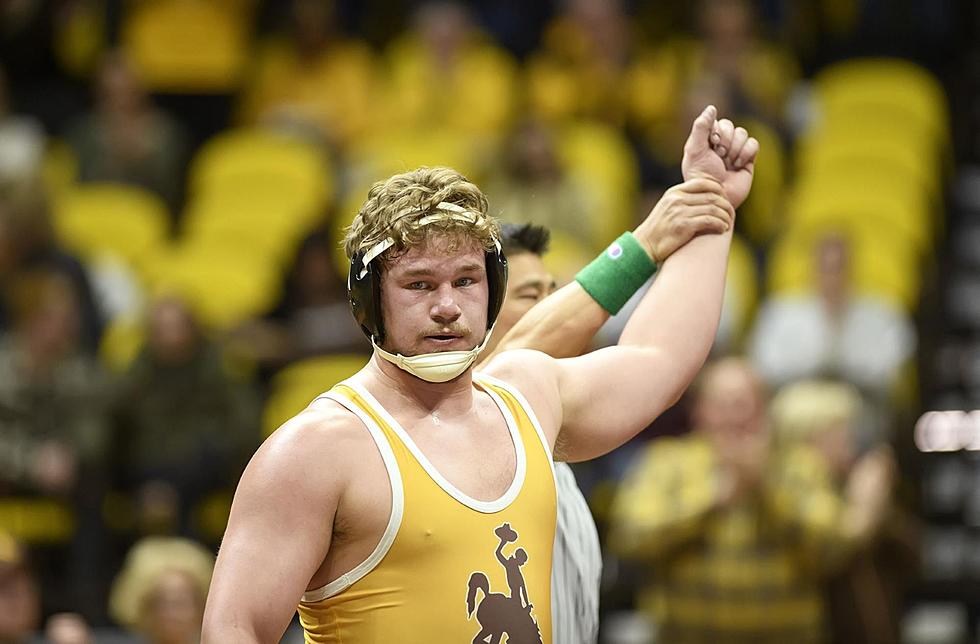 Cowboys ranked No. 13 in InterMat Preseason Rankings 
In the first pre-season rankings released by Intermat the Wyoming Cowboy Wrestling squad checked in at No. 13 in the dual rankings./ UW courtesy photo
LARAMIE -- In the first pre-season rankings released by Intermat the Wyoming Cowboy Wrestling squad checked in at No. 13 in the dual rankings. The Pokes have eight individual wrestlers ranked by Intermat including six wrestlers in the Top 15.
Brian Andrews comes in as the highest-ranked wrestler for Wyoming tabbed at eighth in the Heavyweight division. Andrews is coming off a strong 2020-21 season which saw him finish as Big 12 Runner-up and qualify for his third straight NCAA Championships.
Returning All-American Stephen Buchanan is the next highest-ranked Cowboy coming in at eleventh at 197 pounds. Last season Buchanan had a historic season which was capped off with him becoming the programs 36th All-American.
After coming within one match of All-American status last season, Jacob Wright comes into this season ranked 12th at 157 pounds. Both Hayden Hastings and Tate Samuelson check in at 14th at 174 and 184 pounds respectively. Cole Moody follows them up coming in at 15th at 165 pounds.
Rounding out the group of ranked Cowboys are Chase Zollmann at 141 pounds and Job Greenwood at 133 pounds coming in at 30th and 33rd respectively.
10 Reasons Why You're Lucky to Be Living in Wyoming
Here Are the Top 10 Reasons Why You're Lucky to Be Living in Wyoming
- 10 Reasons Why You're Lucky to Be Living in Wyoming,