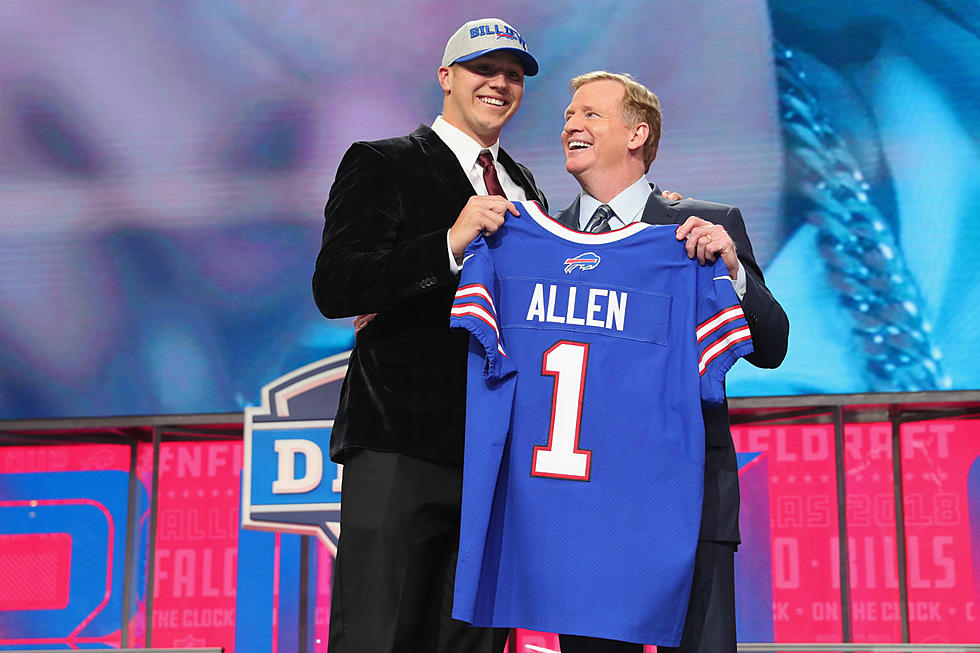 Cowboy Faithful Enjoys The ESPN Draft Party [VIDEOS] [PHOTOS]
Tom Pennington, Getty Images
A crowd of several hundred gathered inside and out of the Old Buckhorn Bar in downtown Laramie Thursday waiting to see where Josh Allen would be drafted.
It took about an hour, but a trade up by the Buffalo Bills to No. 7 overall ended up being Josh Allen's destination. Once the announcement came about 6:56 p.m., Mountain Time, the Buckhorn erupted inside and out.
KOWB spoke with a couple of patrons at the bar Thursday night for their reaction to Allen becoming a member of the Bills. He joins former Wyoming Cowboy Eddie Yarbrough on the Buffalo roster.
"This is awesome," said Shane Sweat. "I'm happy he went in the top 10. It's not very often we see any Cowboy player drafted this high, let alone the top 10."
Allen getting chosen at No. 7 makes him the highest ever draft pick in Cowboy football history. The previous was Ron Billingsley, who went 14th overall to the San Diego Chargers in 1967
Longtime Wyoming fan Sue Nelson also said it was a lot of fun.
"It's great to see. What an awesome atmosphere. Now he's with Eddie (Yarbrough).
The celebration at the Buckhorn featured lots and lots of fans donning the Brown and Gold, but several fans wore pro football team apparel. That included the Broncs, Redskins, Raiders, Chiefs, Vikings, Buccaneers, Packers and Dallas Cowboys.
ESPN sent a camera crew out to film crowd shots at the historic bar in downtown Laramie.