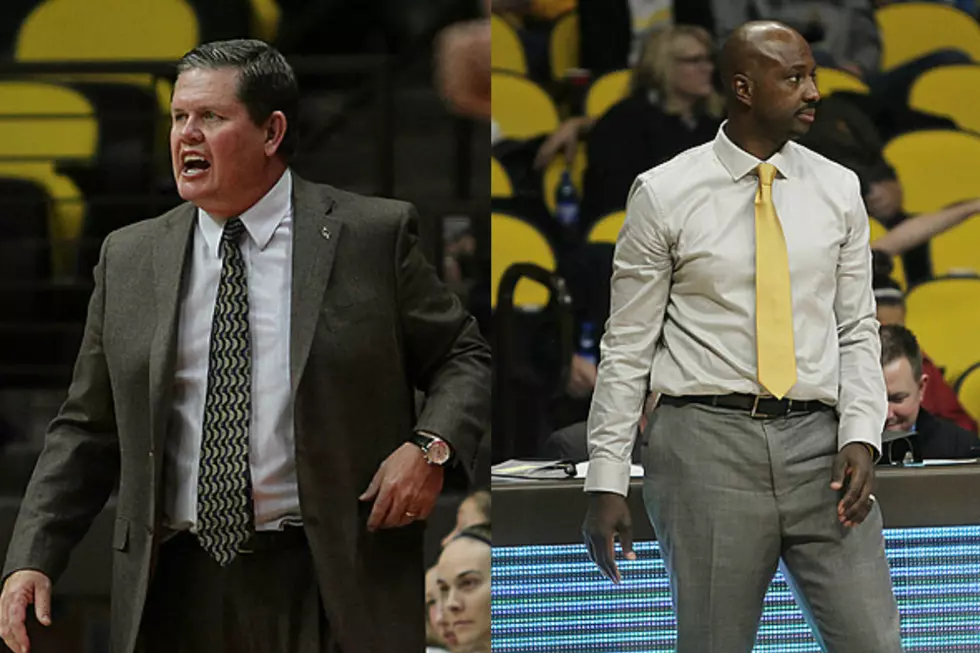 Both Wyoming Basketball Teams Try to Continue Win Streaks
Seneca Riggins, Townsquare Media
Border War basketball part two comes up tonight for both Wyoming basketball teams, as they face rival Colorado State.
The Cowgirls host the Rams in Laramie at 6:30 p.m. The Cowboys are on the road in Fort Collins against CSU at 7 p.m. The men's game is being televised on AT&T SportsNet.
Wyoming Cowgirls
The Mountain West leading Wyoming Cowgirls will be going for their eighth straight win. The Cowgirls won the first meeting in Fort Collins, 53-49, on Jan. 13.
Wyoming (14-5, 7-1) was led in that game by junior Bailee Cotton, who had 15 points and eight rebounds.
Colorado State (14-7, 6-4) is led by sophomore Grace Colaivalu. She averages 10.5 points and 3.4 assists per game. Senior Hannah Tvrdy adds 9.5 points per game. Jordyn Edwards 12 points off the bench led the Rams in the first meeting.
UW head coach Joe Legerski said CSU has tweaked their attack.
"The last two games for Colorado State, they've scored in the low 70's, and they've picked up the pace a bit, trying to attack a little more off the dribble. Once again, we know it'll be half-court, but they're a little more aggressive than when we played the last time."
The Cowgirls have won two straight in the series after the Rams had won the previous seven.
Wyoming Cowboys
The Pokes look to extend their three-game win streak with a visit to Moby Arena tonight. UW lost the first match-up in Laramie on Jan. 13, 78-73. Poor shooting plagued the Cowboys, who hit just 36 percent from the field.
Since then, the teams have gone in opposite directions. While Wyoming has won three straight, the Rams have lost four in a row. A big question coming in to this game is the health of CSU's starting guards Prentiss Nixon and J.D. Paige. Both have been out with injury, and it's unknown whether they'll play tonight.
Cowboys head coach Allen Edwards said they'll be prepared as if those two will play tonight. Edwards also said that reflecting back to the first meeting they had early success, but then shot selection hurt them after the Rams got going.
"During that run (by CSU), I thought we were playing a little bit more "I" basketball than "we" basketball. When I say "I," not necessarily in a selfish way, it's just that we were taking the first available look versus the best look for the Pokes. So, we were shooting it probably a little too quick because it was just available versus making them work on defense and settling for the good-to-great opportunity."
Wyoming (14-7, 5-3) has worked their way into a tie for fourth in the MW standings.
Colorado State (10-13, 3-7) has dropped to ninth place in the league.
The Rams have won three straight in the series.