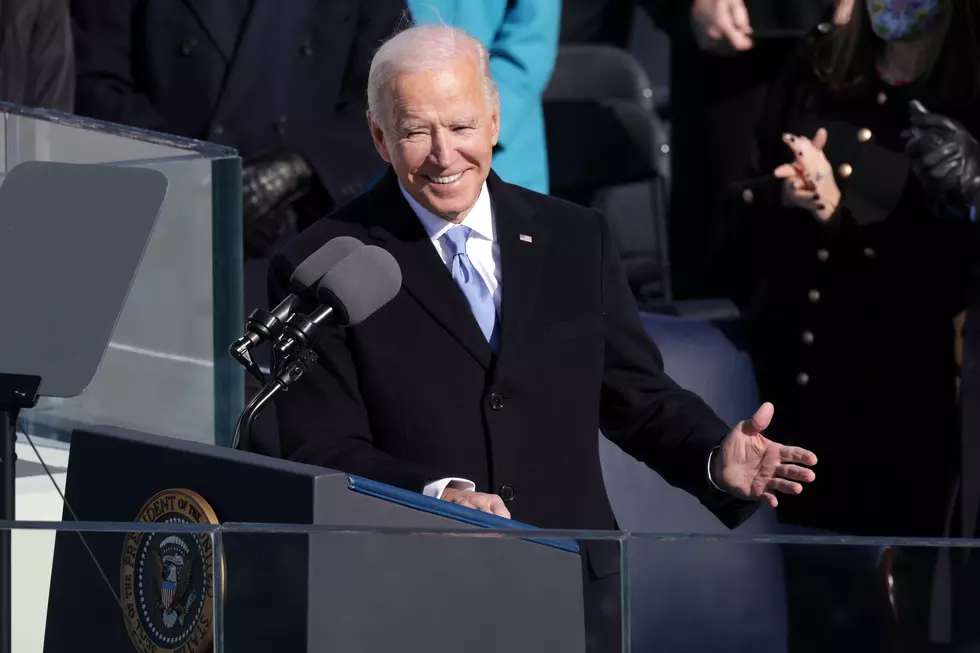 Biden Resumes Lease Sales for Oil & Gas Drilling with Higher Royalties, Gov. Gordon Responds
Alex Wong, Getty Images
The Biden Administration recently announced that it will resume lease sales for oil & gas drilling on federal lands, but that it would also raise the federal royalties that companies must pay in order to drill.
This is the first increase in those fees in more than 100 years.
"The royalty rate increase comes after the Interior Department issued a 
controversial report
 last November 
recommending that rates be increased
 for more of a return to taxpayers,"
CNN reported.
"The newly increased royalty rate is 18.75%, up from of 12.5%. It's the first time the federal government has ever increased what companies pay to drill for oil and gas on public land."
President Biden issued the moratorium in January of 2021 in an effort to address climate change.
When the announcement was made, Governor Gordon said it was "disingenuous, disheartening, and a crushing blow to the economies of many Western States, particularly Wyoming," he stated. "No matter how it is framed, this action is still a ban on leasing."
Read More: Officials and Professionals React to Federal Drilling Ban
Now, after the announcement that federal leasing would be resumed, Gordon said this was good news, but that higher royalties were anything but.
"The announcement of an upcoming federal oil and gas lease sale is welcome news, but long overdue. While we don't know the exact number and location of the Wyoming parcels, after 15 months without a lease sale in our state, to learn that royalty rates will be increased and available acreage significantly reduced is hardly cause for unbridled celebration. I am concerned that these changes will have a chilling effect on Wyoming companies as they prepare their bids."
News of the Biden Administration's move will continue draw both criticism and praise, and K2 Radio News will continue to update this developing story as more information becomes available.
Code Of The West: Wyoming State Code of Ethics
"The Code of the West" was declared the official state code of Wyoming, and the act was signed into law on March 3rd, 2010. Wyoming is the first state to adopt a code of ethics. The legislation chose ten ethics derived from the book "Cowboy Ethics" by James P. Owen