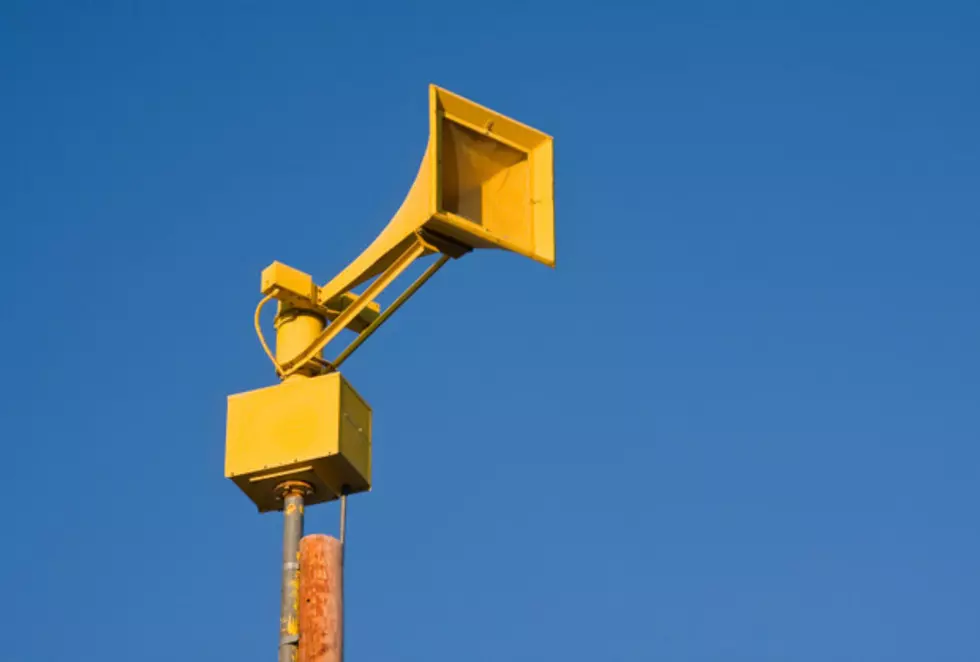 Albany County Warning Systems Test Set for Friday
Alenate, ThinkStock
Sirens in Albany, Centennial, Rock River and Laramie will sound promptly at 10 a.m. for roughly one to three minutes.  Keep in mind, it's only a test -- there's no need to contact emergency officials or take cover.
The Albany County Outdoor Warning System warns uses sirens to folks who may be outdoors when a life-threatening emergency occurs. When the sirens sound to indicate an emergency, people should take cover immediately and tune into a local radio or television station for more information on the emergency.
Residents should not call 911 or local emergency officials for information, as that would tie up phone lines needed for emergency operations.
For more information on the sirens, get in touch with the Albany County Emergency Manager at ema@co.albany.wy.us or 307-721-1815.