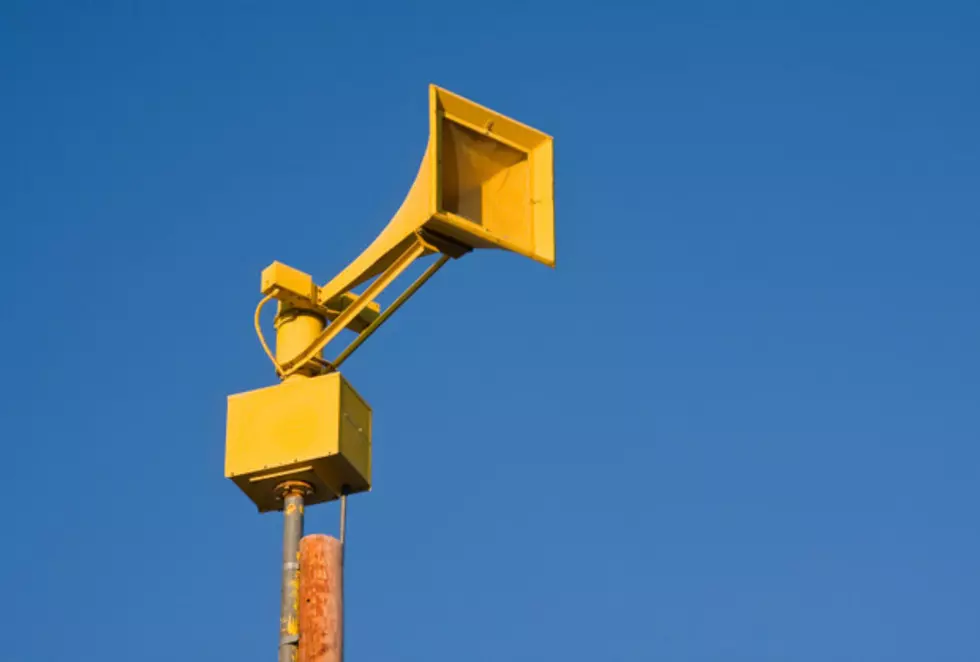 Albany County Warning Sirens Test Friday
Alenate, ThinkStock
The first Friday of the month means folks throughout Albany County should expect to hear the outdoor warning sirens for one to three minutes starting at 10 a.m. Friday morning.
The outdoor siren system -- including all county sirens in Laramie, Rock River, Centennial and Albany -- is tested at 10 a.m. on the first Friday of each month.
There's always the possibility that inclement weather could force the sirens test to be postponed, but that doesn't seem likely this time around.
If the sirens sound in an actual emergency, people should take cover immediately and tune into a local radio or television station for information on the emergency. Residents should refrain from calling 911 or local emergency officials, as that would tie up phone lines needed to conduct emergency operations.