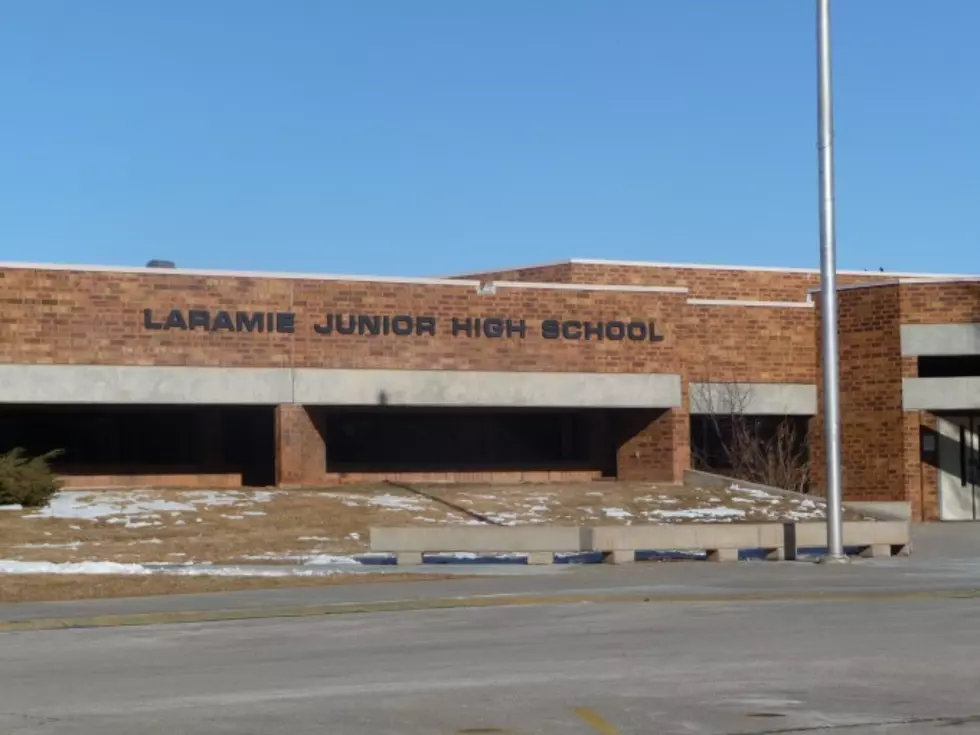 Albany County School District Addresses Creepy Clown Threats to Laramie Schools
Townsquare Media
After both Laramie High School and Laramie Junior High School were placed on lockout Wednesday due to 'creepy clown' threats against LJHS were posted on social media, school and district officials again responded to similar threats Friday morning.
Police were stationed at the LJHS main entrance Friday and the exterior was secured, but the building was not placed on lockout.
ACSD#1, Laramie, Wyoming: Albany County School District #1 Superintendent Jubal C. Yennie notified parents and staff members earlier this morning that the junior high school received another "clown threat" social media post similar to what was sent to the high school and junior high school on Wednesday, October 5, 2016.  Yennie stated that school officials take any threat directed toward a school or students seriously, and law enforcement officials are notified immediately. Schools take precautions to ensure that buildings continue to be locked and ask staff to survey their surroundings for anything abnormal or suspicious.
The social media posts "clown threats" are a national concern and often include a picture of a creepy clown and language such as a "specific school will be gone" or "clowny coming for your school."   Even though there is nothing more specific, the social media posts get forwarded, and school and law enforcement officials must evaluate the threat and the level of concern for students and staff in the identified building.   "Our utmost concern is the safety of the students and staff in our schools," Yennie stated, "and we also do not simply disrupt the school day without carefully evaluating the situation", he added.
The incident on Wednesday resulted in criminal citations being issued to two Albany County juveniles, and school officials are evaluating disciplinary consequences for the students.  Even though most of the activity surrounding "clown threats" is related to social media posts, the Wyoming Criminal Intelligence Center reported that nationally, "several reports of these encounters escalating to violence are rampant on the internet."   Superintendent Yennie asks parents to discuss the seriousness of misusing social media with their children and remind their children of the harm that misusing social media can have for individuals and the community.  "While the credibility of these threats are often difficult to determine, a police response in coordination with school officials is still important, Chief Dale Stalder said, "and that response disrupts not only the schedules of students but the community as a whole."