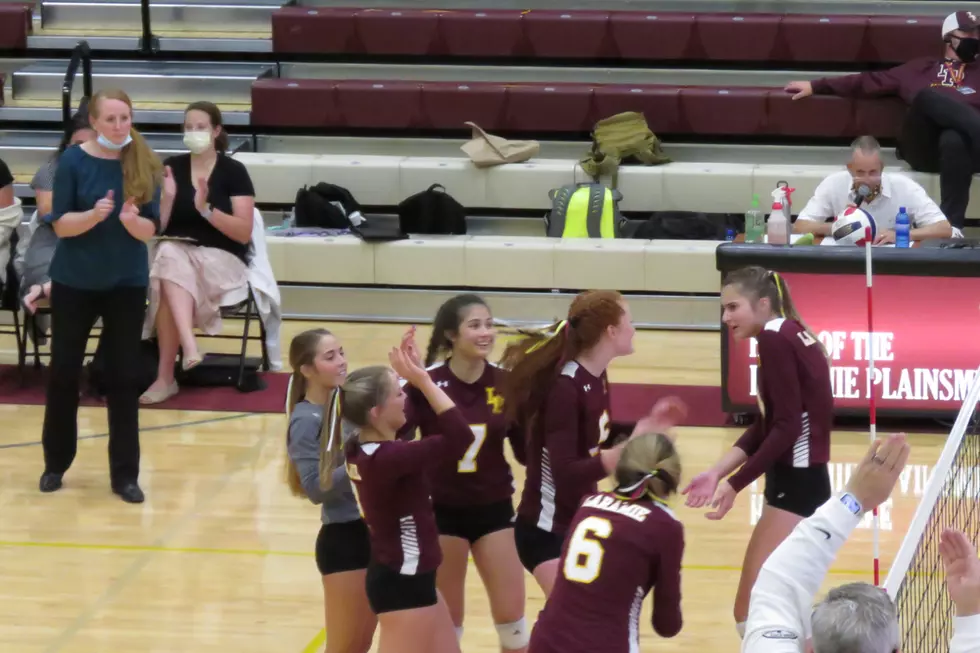 A Change in All Four Division of the New WyoPreps Volleyball Poll
David Settle, WyoPreps.com
The WyoPreps.com Coaches and Media Volleyball Poll features mainly shuffling among already ranked teams in the four classifications.
There is only one new team to the poll and no change to the top-ranked teams.
Class 2A is the only one with a change, and it's at No. 5, where Shoshoni enters the rankings for the first time this season. Sundance is a unanimous choice for the top spot. The Bulldogs are followed by Riverside, Big Horn, and Moorcroft in that order.
The big-school division continues to be topped by Laramie. They received 12 of the 13 first-place votes. Thunder Basin holds down the No. 2 spot. Rock Springs jumps two positions to third. Cheyenne East and Kelly Walsh are tied for fourth.
Class 3A has Pinedale atop the poll with all but one first-place vote. Lyman moves back to second. Douglas earned the other top ballot and moves up one position to No. 3. Mountain View falls to fourth, while Rawlins stays fifth.
In 1A, Kaycee holds down the top spot again. Meeteetse makes a jump back to second, while Cokeville is now third. H.E.M. holds steady at No. 4, while Southeast dropped to fifth.
Each of the four classes had more than one team also receive votes.
The weekend starts with fourth-ranked Mountain View playing at rival and second-rated Lyman on Thursday. On Friday, top-ranked Laramie plays at No. 4 Cheyenne East in 4A. The other co-No. 4, Kelly Walsh is on the road at second-rated Thunder Basin. In 2A, No. 3 Big Horn is on the road at top-rated Sundance. The lone ranked match-up on Saturday is an interclass battle between 1A top-ranked Kaycee and 2A's top team, Sundance.
To look at how the coaches and media from across the state cast their ballots, click the button below:
Disclaimer: The WyoPreps Coaches and Media Poll is done for fun. It does not have any bearing on the postseason or seeding for any postseason tournament.
Enter your number to get our free mobile app
The 10 Best High Schools in Wyoming in 2020