95 MPH Wind Gusts, Blowing Snow Possible In SE Wyoming Today
AwakenedEye
The Cheyenne Office of the National Weather Service says wind gusts of up to 95 miles per hour are possible in southeast Wyoming today as part of a "prolonged wind event."
Cooler temperatures and scattered rain/snow showers with some blowing snow are also possible.
The agency posted this statement on its website this morning:
 A significant, prolonged wind event continues today. High Wind Warnings are still in effect for all of SE Wyoming and the Nebraska Panhandle. Widespread wind gusts of 65 to 75 MPH are likely through this afternoon. Gusts of 75 to 95 MPH remain possible in wind prone areas, especially near the Snowy range. Winds are expected to ease west of the Laramie range by early Wednesday, but those along and east will likely continue to see high winds Wednesday. Gusts will peak Wednesday in the Nebraska Panhandle between 60 to 75 MPH.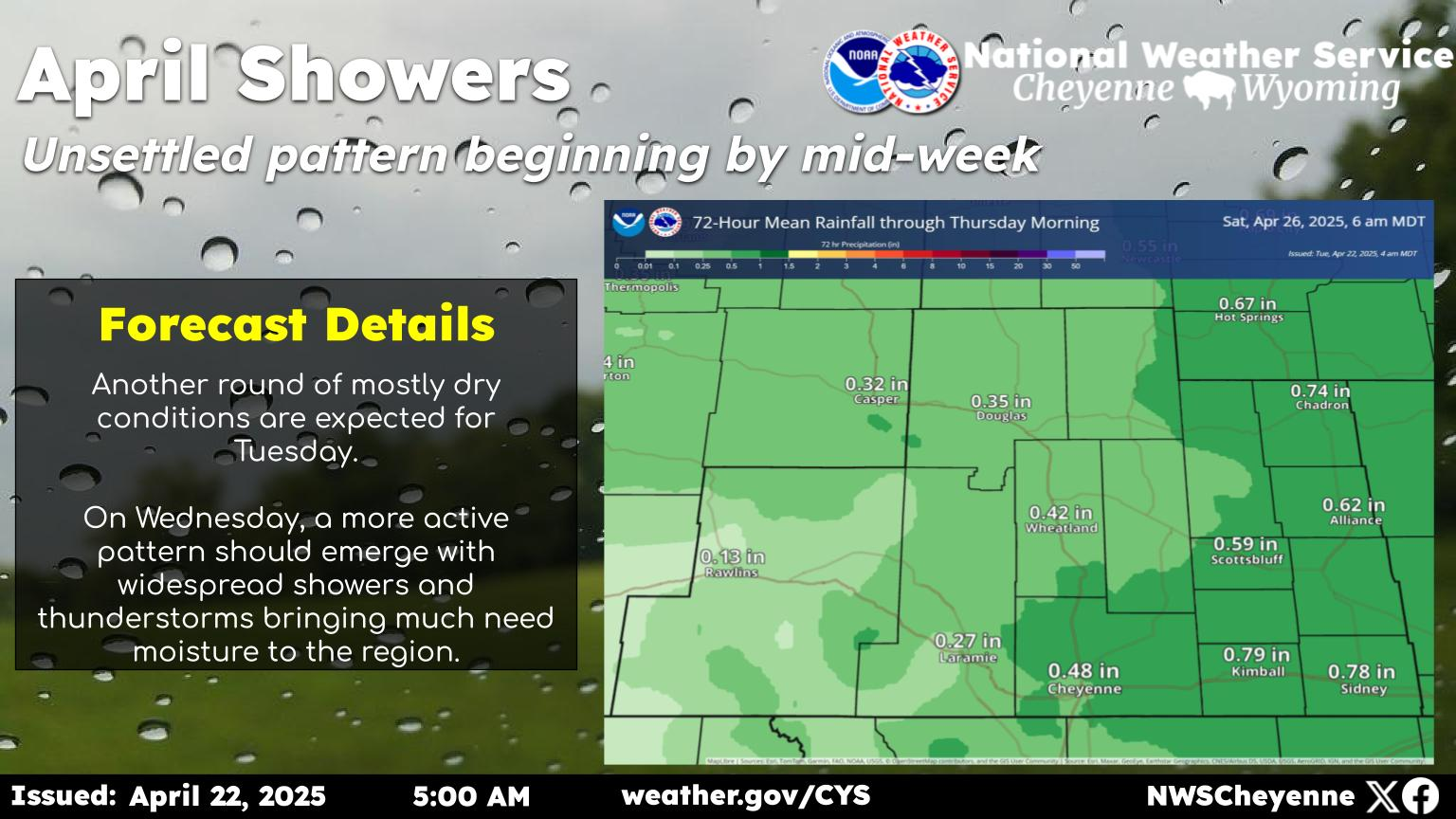 A cold front is pushing through our area this morning and will drop temperatures significantly. Expect some scattered rain/snow showers along the front this morning, with drier air working in this afternoon. Brief visibility reductions are possible with falling and blowing snow as these showers push through. Very strong winds are ongoing and will continue through the afternoon today. Wednesday will be similar with high winds continuing with more sunshine and below-average temperatures.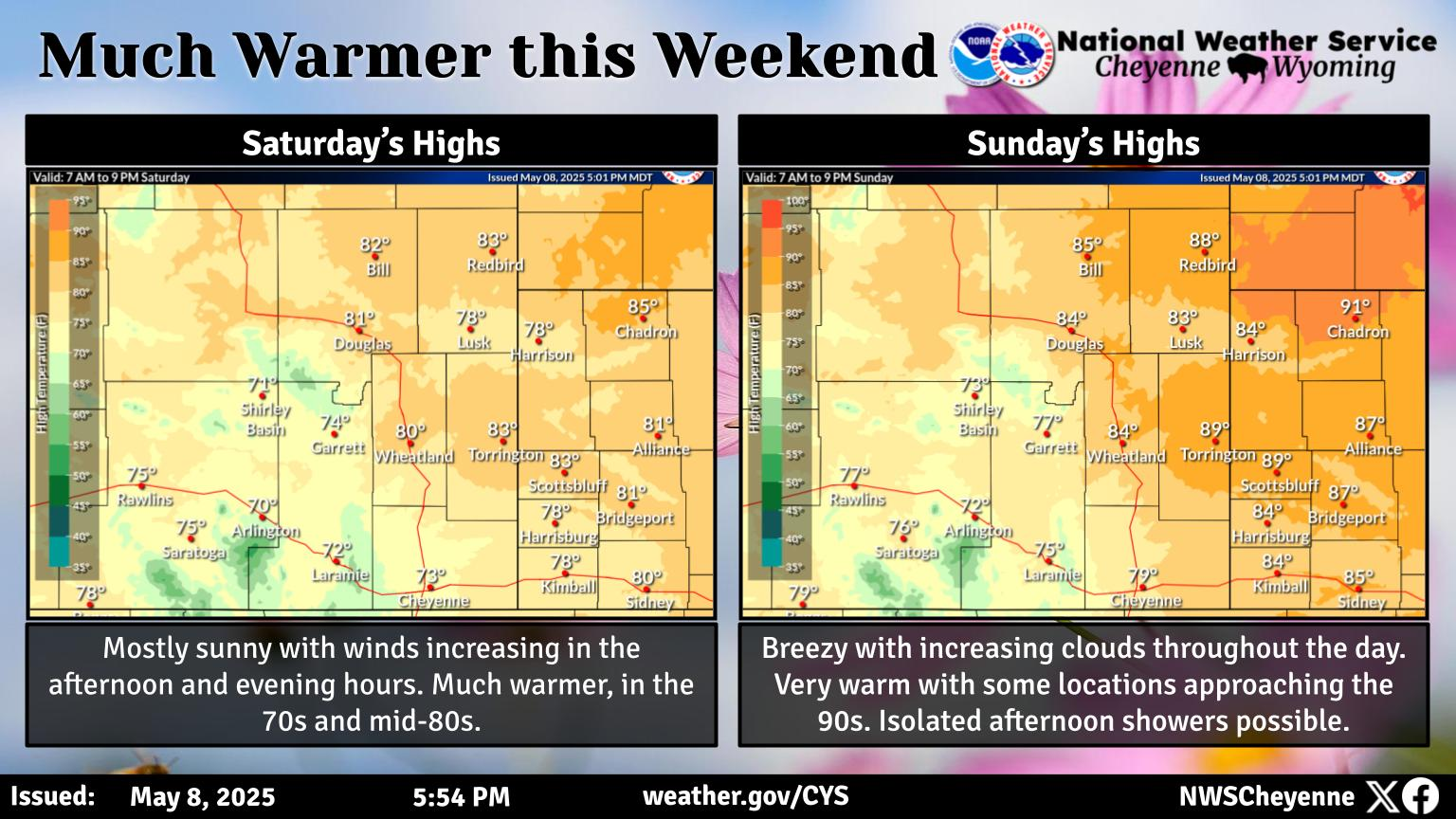 Cheyenne's 2nd Culver's Location